Party Rentals in Orlando: Teepee Parties, Bell Tents, and More!
Planning for a party can be a daunting task, but with Slumberr your Orlando Party Rentals, you can have a hassle-free experience! We offer a wide range of party rentals and supplies to ensure that your event is a success. From glamping tents, teepee sets, luxury picnics, slime parties, outdoor movies, build-a-bear parties and so much more! We have everything you need to host a spectacular party. With Slumberr, you can be sure your guests will have the best time celebrating with you!
Dive into the Ultimate Party Playground in Orlando
Welcome to Orlando's most vibrant party hub! Whether you're hosting an epic birthday celebration, a delightful sleepover, or a fun-filled family reunion, we have everything you need to make your event unforgettable!
Teepee Parties: A Night Under the Stars, Indoors!
Why settle for an ordinary sleepover when you can have an extraordinary adventure with our Teepee party rentals? Turn your home into a magical dreamland where kids and their friends can embark on a memorable journey. Let's light up the fairy lights and create a night of fun and friendship!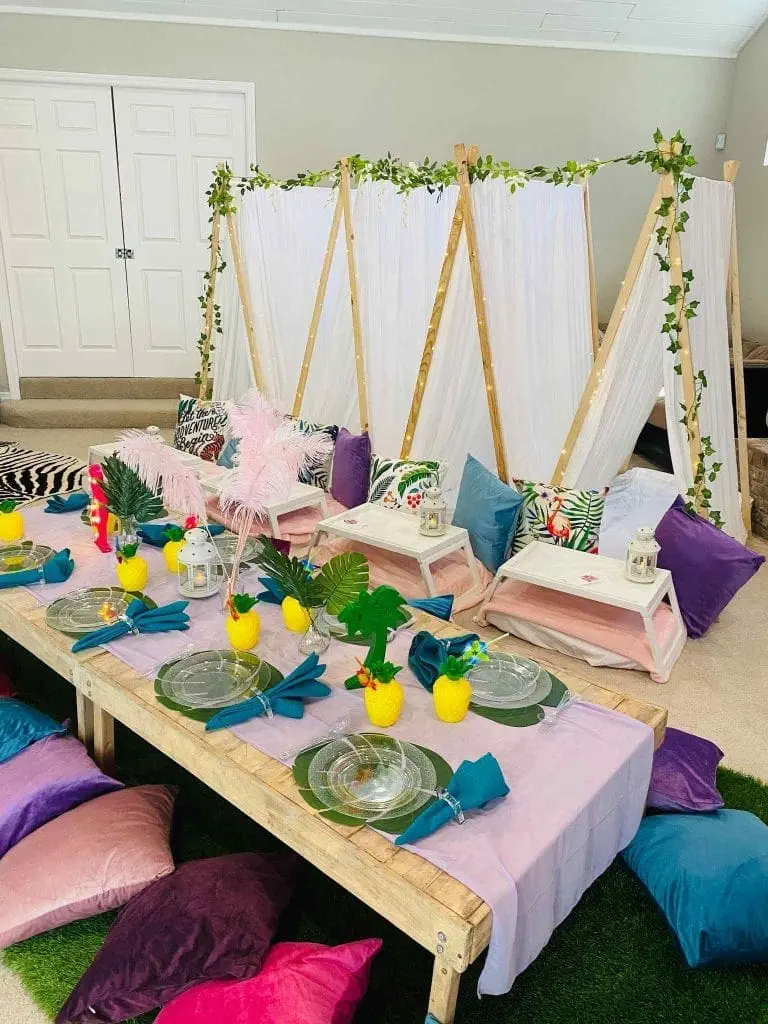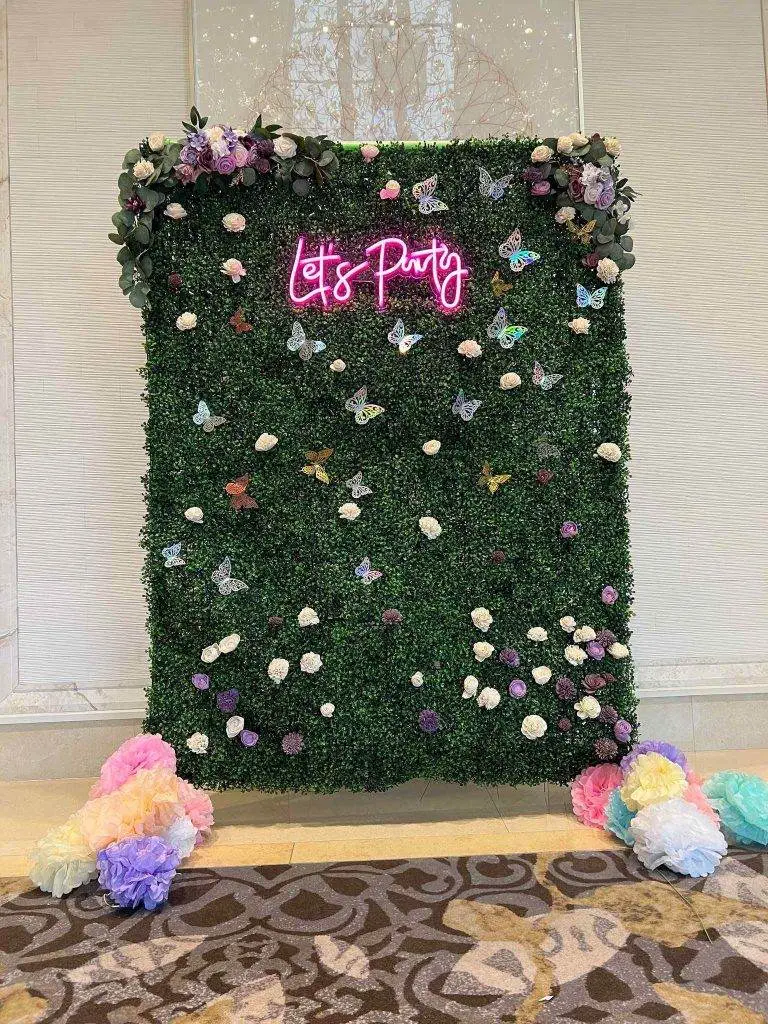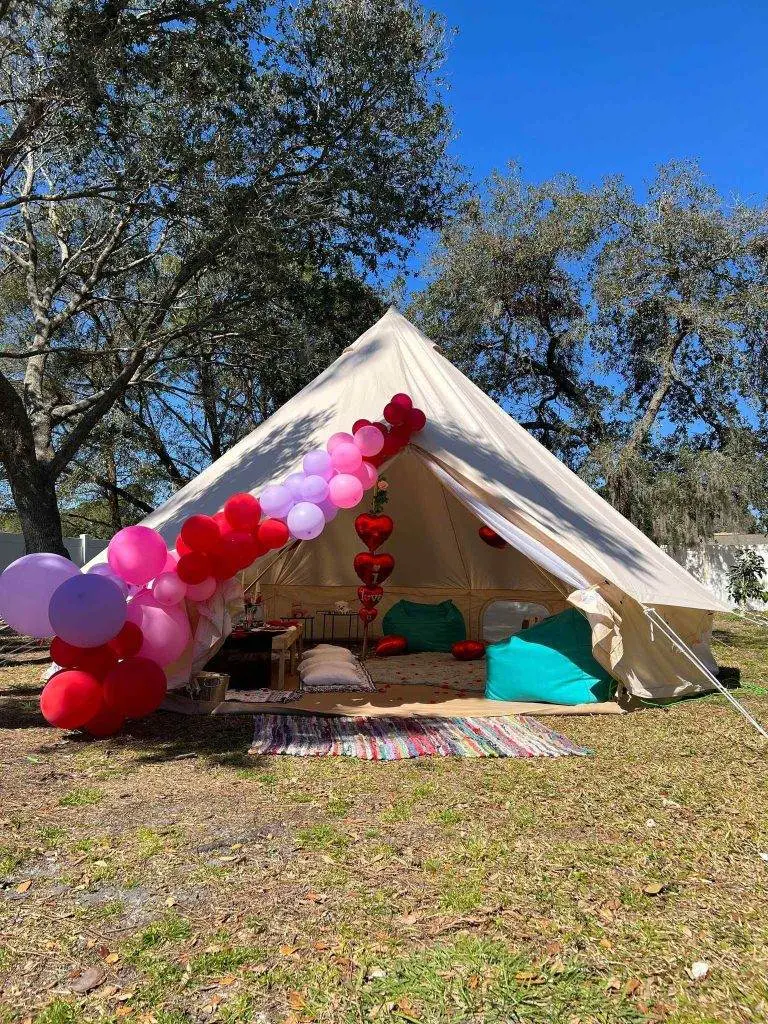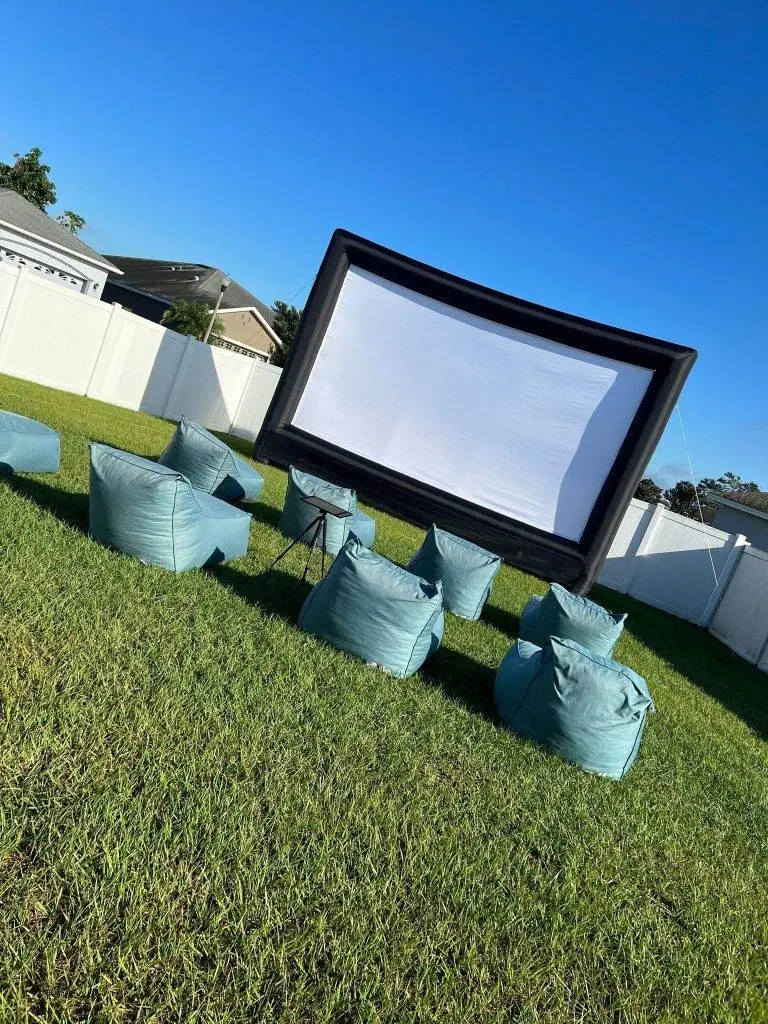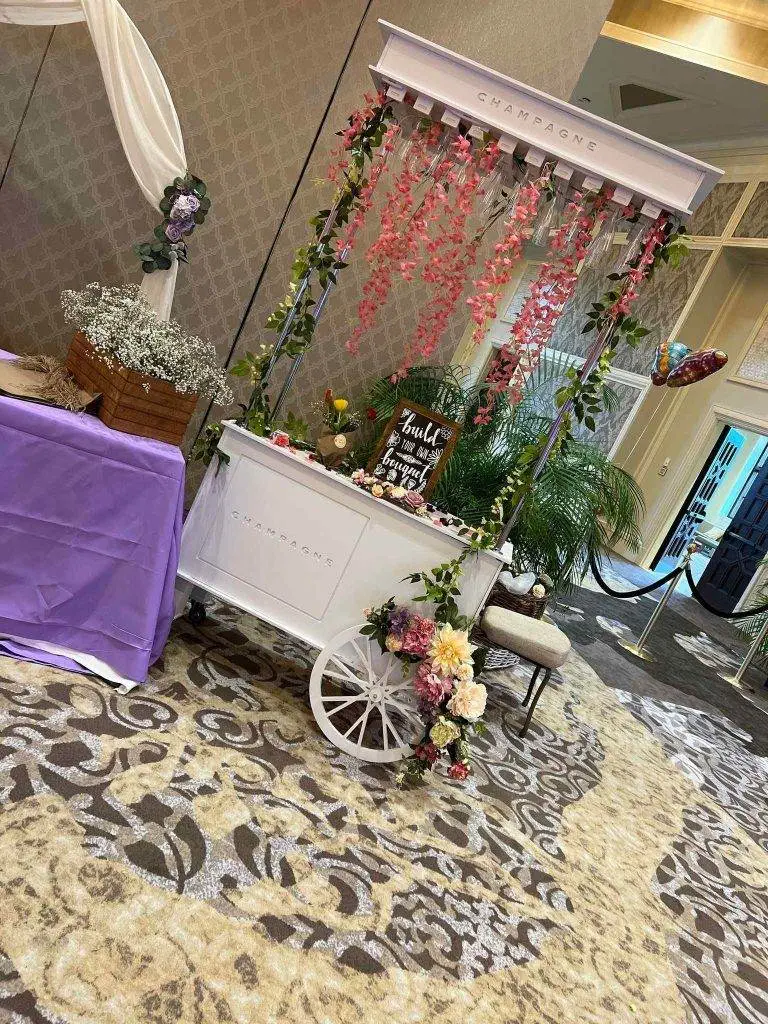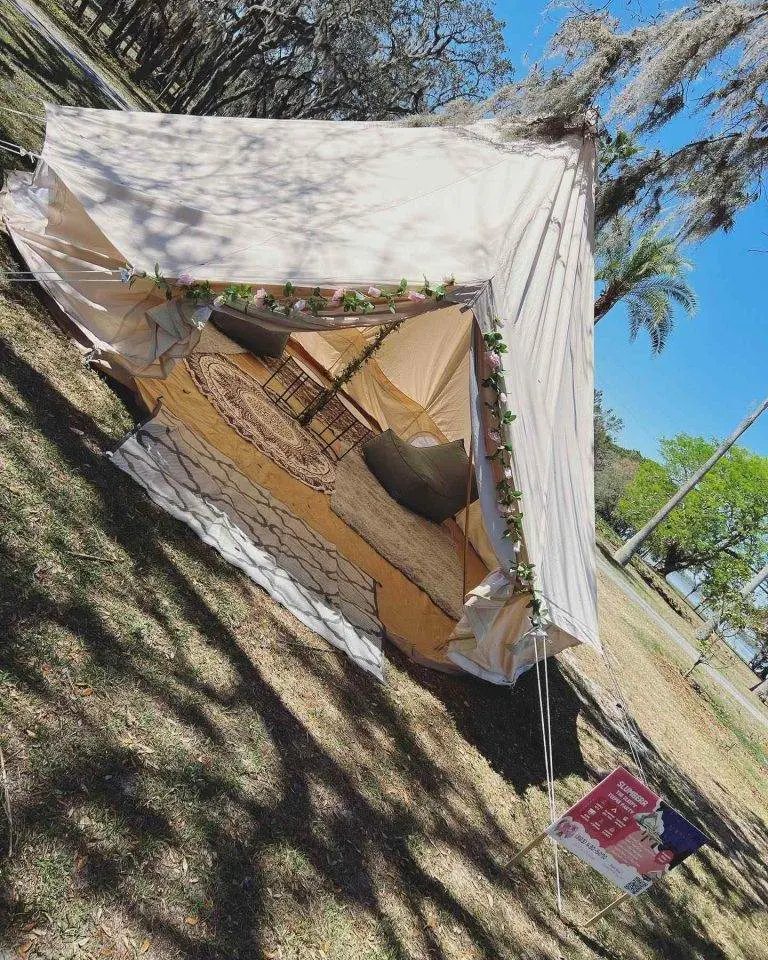 Bell Tent Rentals: Glamour in the Great Outdoors
Add a touch of glamour to your outdoor event with our Bell Tent rentals! These spacious and stylish tents are perfect for setting the stage for a classy garden party, a beachside bash, or a backyard soiree. Prepare to dazzle your guests!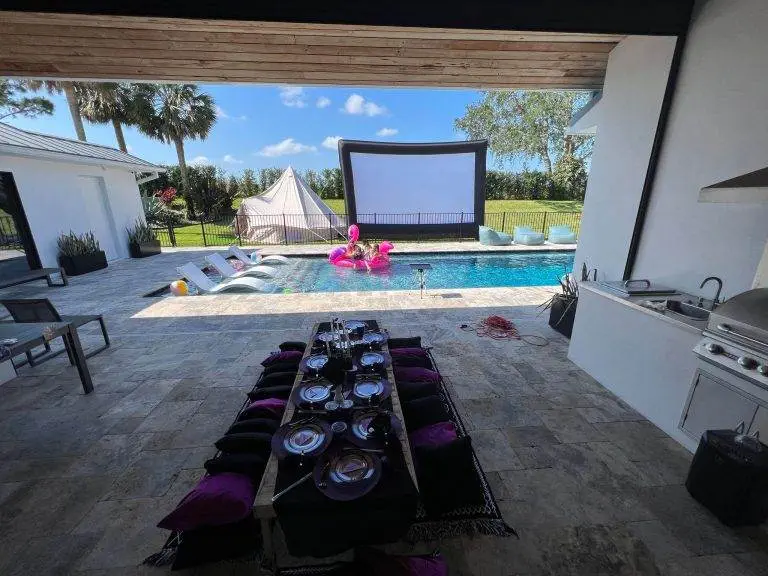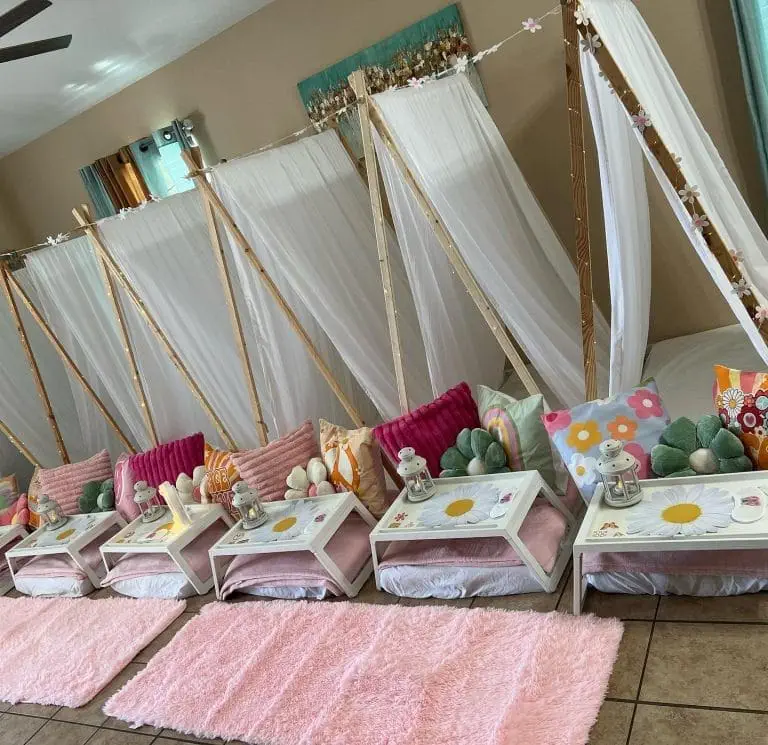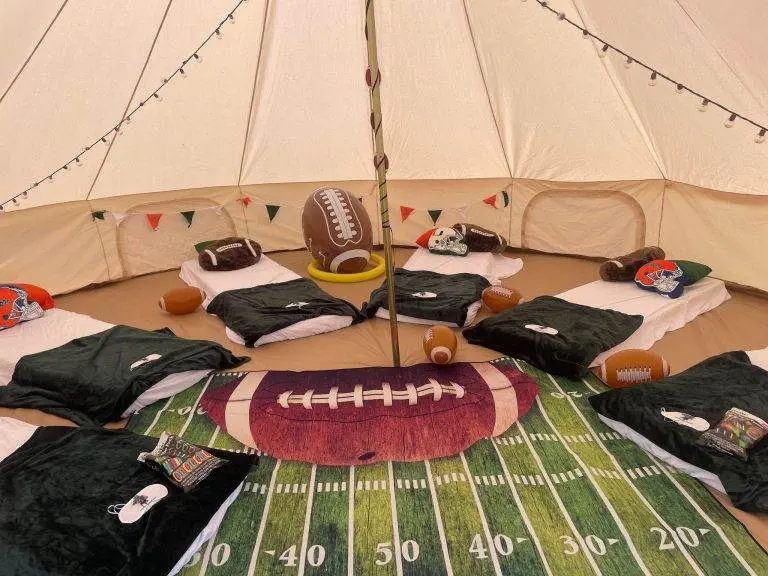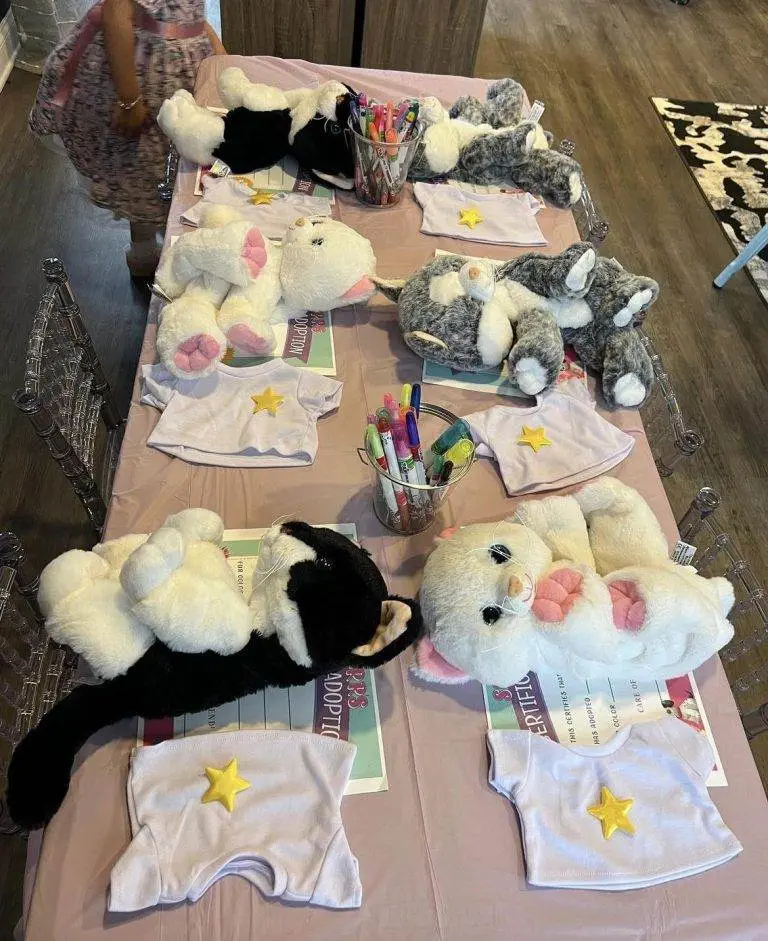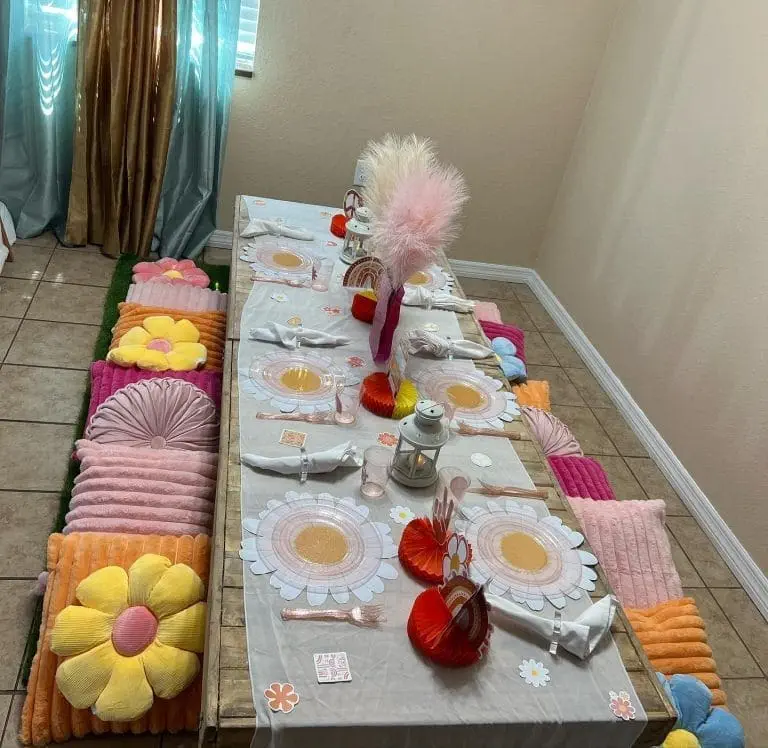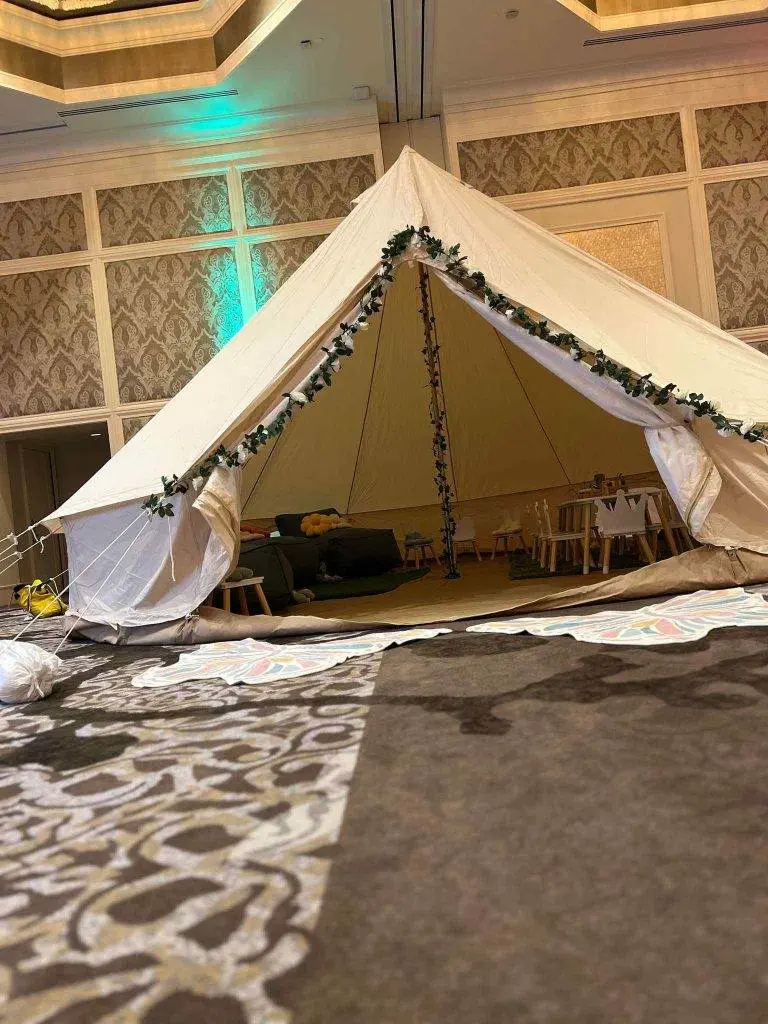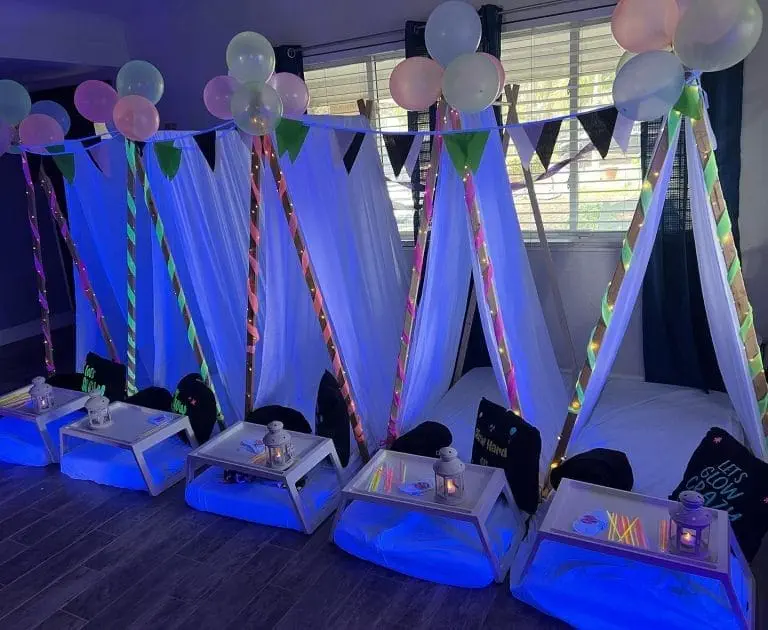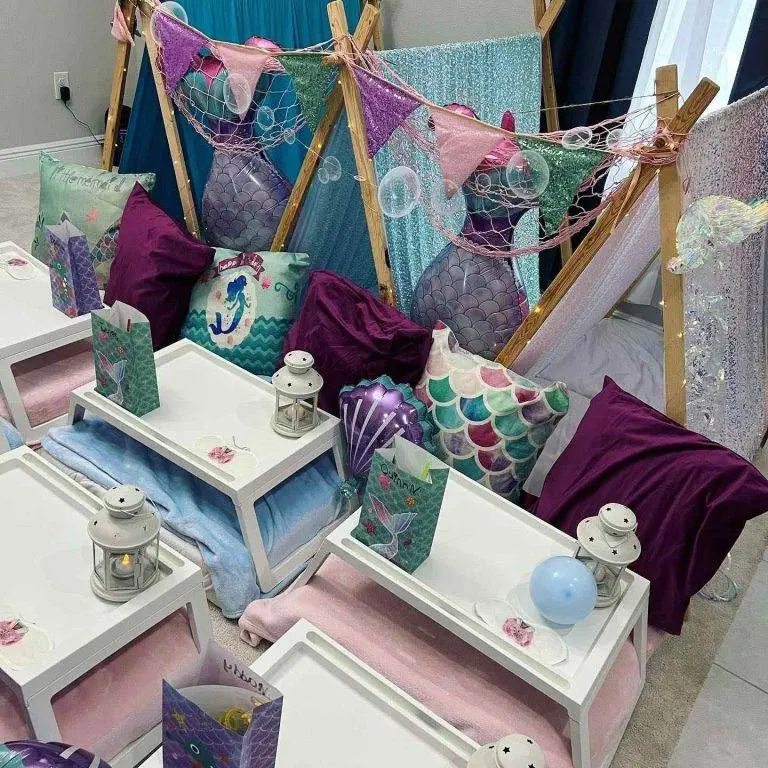 All-In-One Party Packages: More Fun, Less Stress
Say goodbye to the hassle of piecemeal party planning with our all-inclusive party packages! From the relaxing Spa Party Packages to the creatively messy Slime-A-Palooza Packages, we provide everything you need for an unforgettable celebration!
Unique Add-ons: Add a Touch of Uniqueness to Your Party
Looking to add some pizzazz to your party? Our collection of unique add-ons, like the DIY Dream Catcher activity or Custom Birthday Snack Labels, can add an exciting twist to your event. Plus, our Karaoke Machine rental is perfect for guests ready to show off their singing skills!
Outdoor Movie Nights & Luxury Picnic Experiences
Bring the magic of the movies to your own backyard with our Outdoor Movie option, or enjoy a sophisticated outdoor dining experience with our Luxury Picnic addons. These unique experiences will make your Orlando party truly exceptional!
Craft Cherished Memories with Slumberr Party
At Slumberr Party, we believe in creating moments that will be remembered forever. So, get ready for an epic celebration in Orlando with our Teepee Parties, Bell Tent rentals, and so much more! Let's make unforgettable memories together.
Personalized Parties for Every Child
At our Build A Bear Party service, we offer a range of themed party packages to suit every child's interest and preferences. Whether your little one is a superhero enthusiast, princess lover, or animal admirer, we have a party theme that will make their dreams come true. Each package is thoughtfully designed to provide a personalized experience that reflects the uniqueness of your child.