Twinkle & Gloss Experience
The Twinkle & Gloss Lip Gloss Creation Station isn't just an event; it's an affirmation of self-expression and individuality. As a parent or guardian, there's nothing more heartwarming than witnessing the spark of creativity and joy in a child's eyes. This unique experience fosters their sense of autonomy and choice, allowing them to delve into a world of colors, scents, and shimmers. Moreover, it instills in them a sense of accomplishment, as they see their personalized creation come to life. As they proudly wear their bespoke lip gloss, it serves as a beautiful reminder of a day filled with fun, imagination, and boundless possibilities. In a world increasingly dominated by screens and digital interactions, the hands-on, tactile, and personal nature of the Twinkle & Gloss experience is a refreshing and memorable treat for every child.
Lip Gloss Creation Station in Central Florida
The Twinkle & Gloss Kids Lip Gloss Creation Station elevates any party into a dazzling affair. Guests transform into little artisans, their excitement palpable as they craft personalized lip glosses. With each shimmer and scent, bonds strengthen among attendees. These custom glosses aren't just activities; they're cherished keepsakes of a memorable day. By choosing Twinkle & Gloss, you're not just hosting a party – you're creating an unforgettable experience that'll have everyone talking.
What's included in Lip Gloss Table?
Introducing our magical Twinkle & Gloss Kids Lip Gloss Creation Station, where dreams and sparkles come alive! Your little ones can unleash their creativity by crafting a lip gloss that's truly their own. We don't just provide a service; we offer a mesmerizing experience right at your doorstep!
Features:
We Come to You:
No stress, no mess! We'll arrive, set up, and clean up so that you can simply enjoy the fun.

Elegant Setup:
Our professionally designed table is paired with comfortable chairs and individual LED mirrors for each child. They won't just be making lip gloss; they'll be doing it in style.

Guided Experience:
Our friendly and expert guides will be there every step of the way to ensure the perfect mix and fill, making the experience both fun and safe.

Customization Galore:

-Lip Gloss Tubes:
Choose from a variety of trendy tubes that will house the fabulous creations. 

-**Each Guest**
will make 2 Lip Gloss

-Glitter Galore: Add that shimmer and shine! Our non-toxic, kid-safe glitter will make those lips dazzle.

-Scentsational Choices: From sweet strawberry to cool mint, pick a delightful scent to make those glosses irresistible.

-Charming Charms: Add a special touch with our adorable charms to make each gloss unique.

Mix & Magic: Once the perfect combination is chosen, it's time to mix! Under our guidance, kids will blend their selections to create their custom gloss.

Final Touch: With precision and care, we'll assist in filling the chosen tube, ensuring the gloss is ready to shine.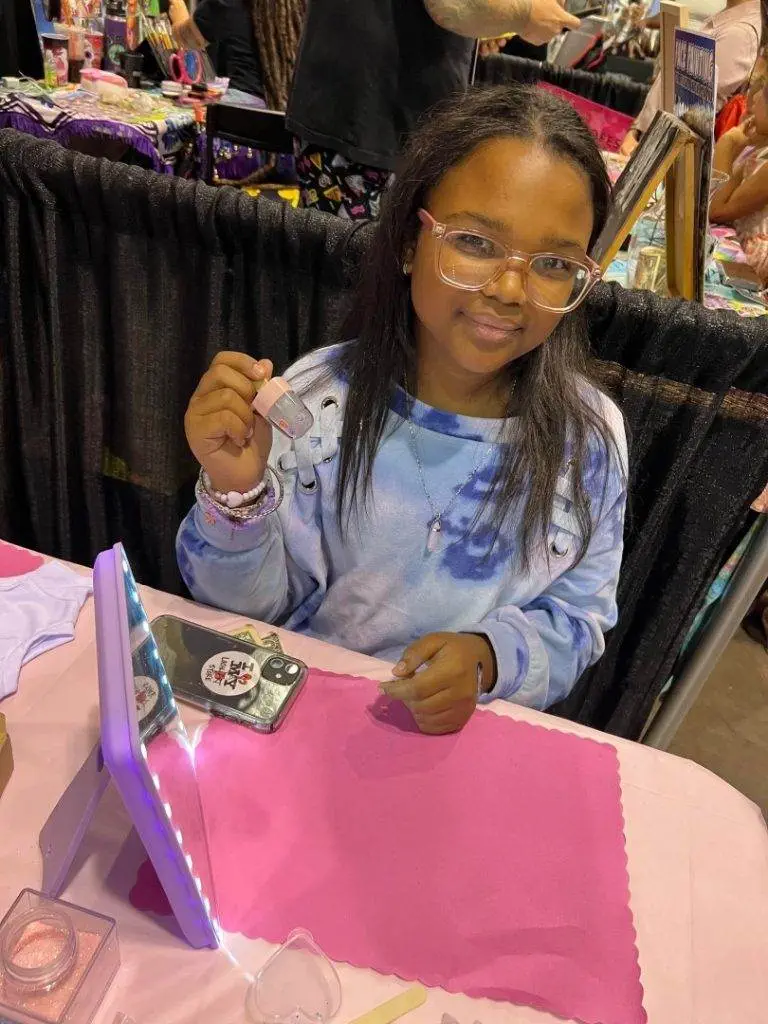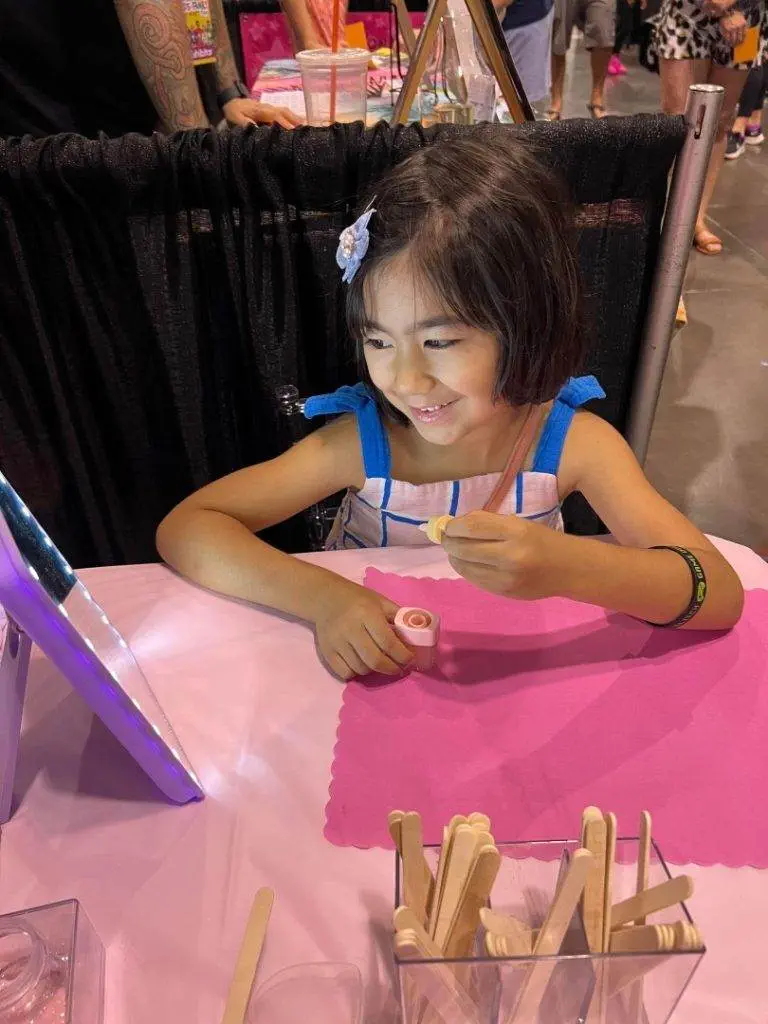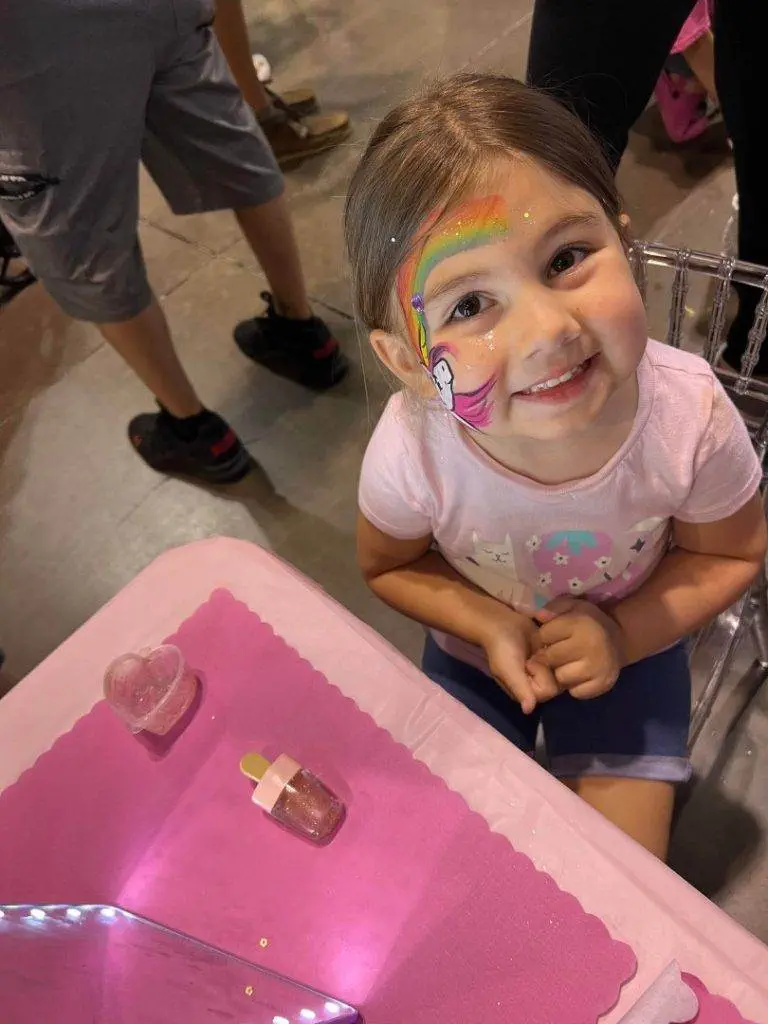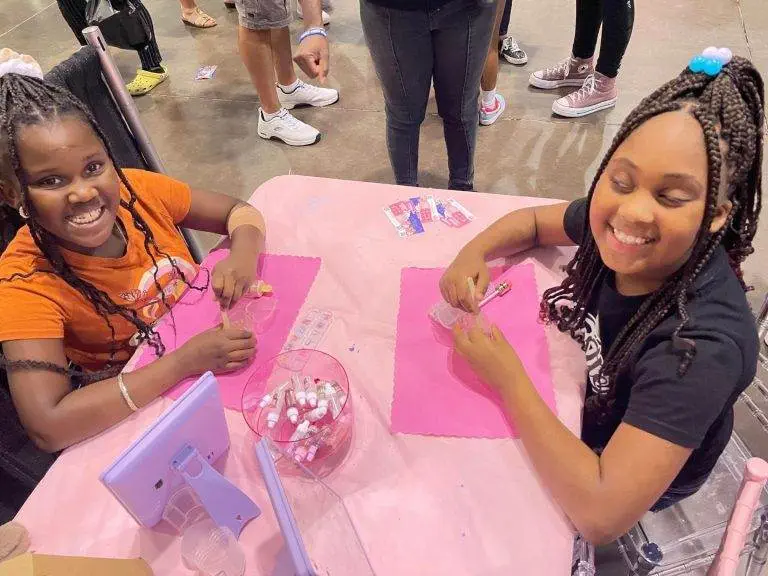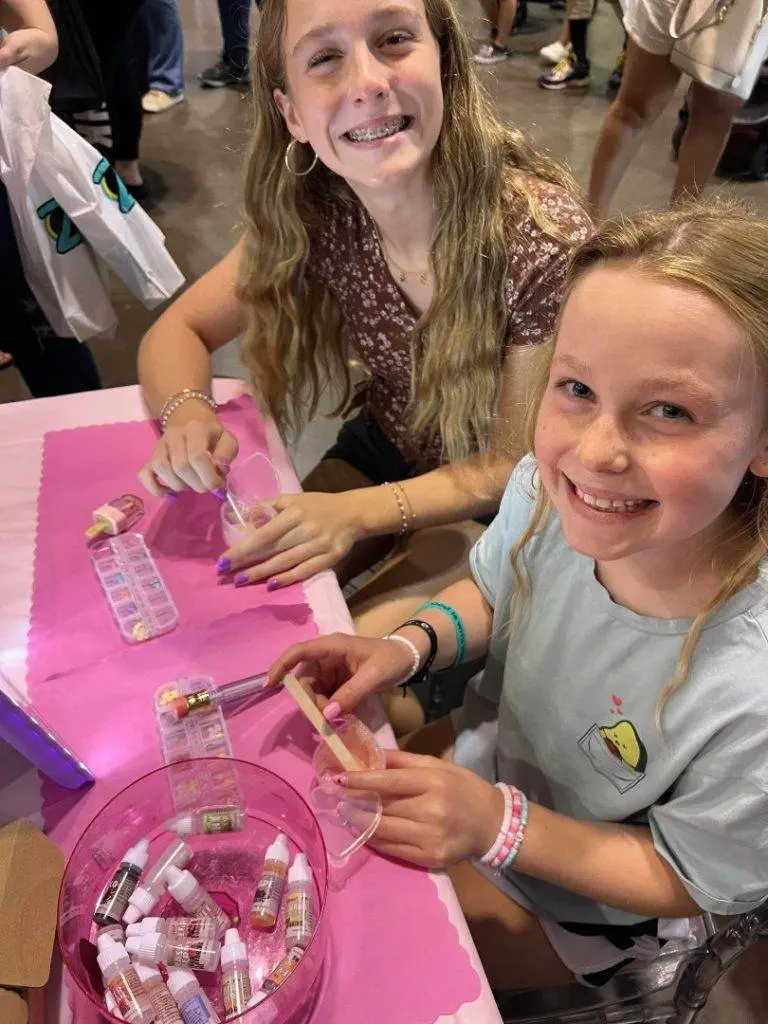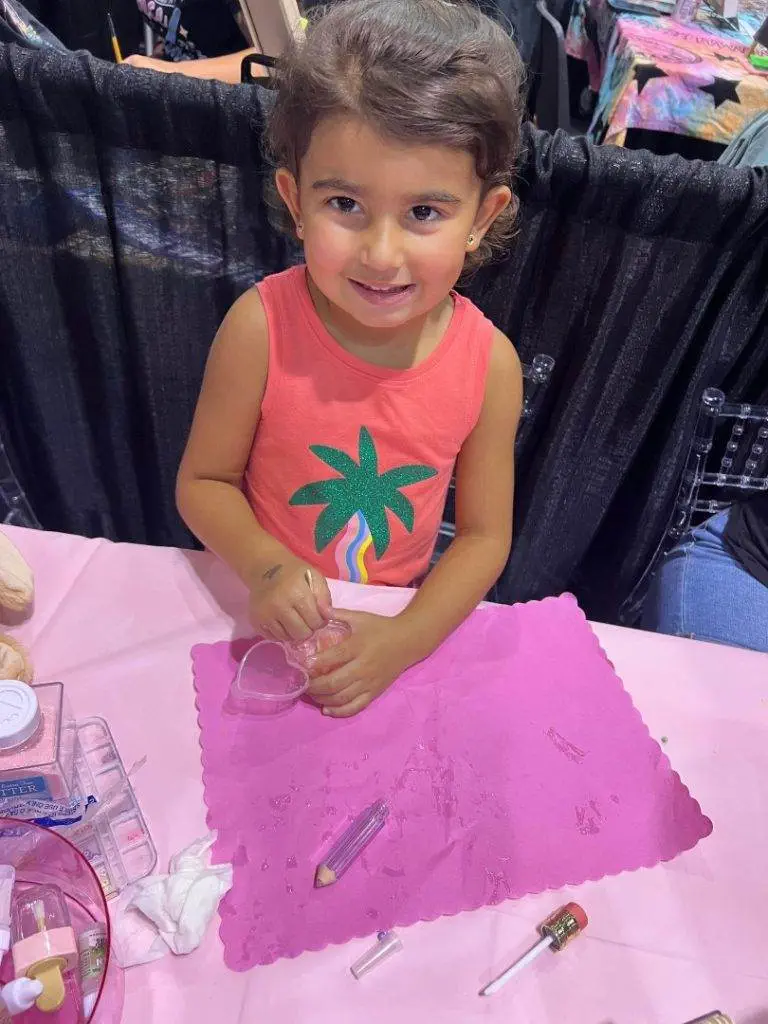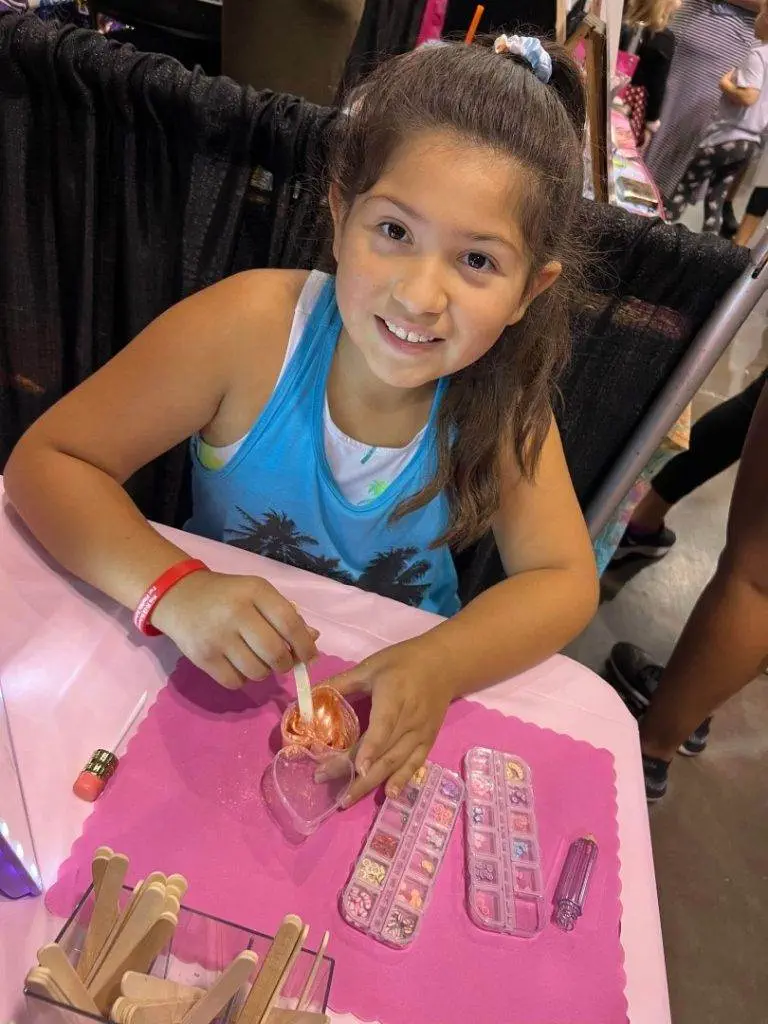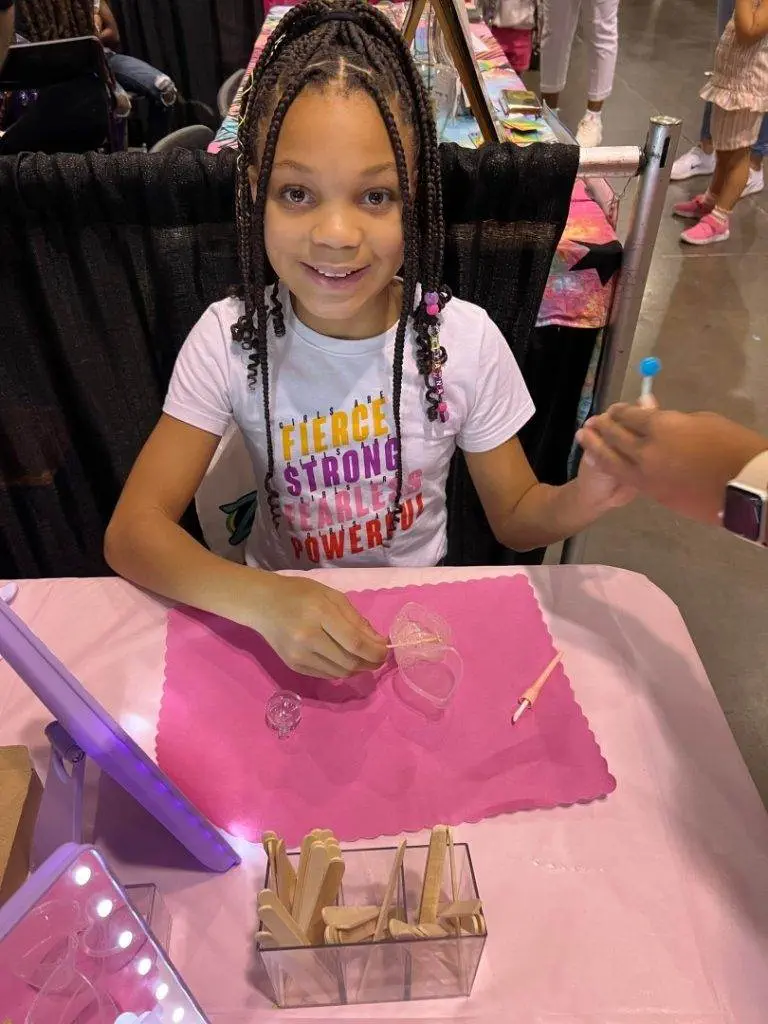 Perfect For: Birthdays, sleepovers, playdates, or any special occasion where a touch of sparkle is desired.
 Book the Twinkle & Gloss Experience today and gift your child an unforgettable journey of creativity and glamour! 
Why Choose Our Lip Gloss Table?
Unforgettable Children's Parties in Lakeland, Tampa, and Orlando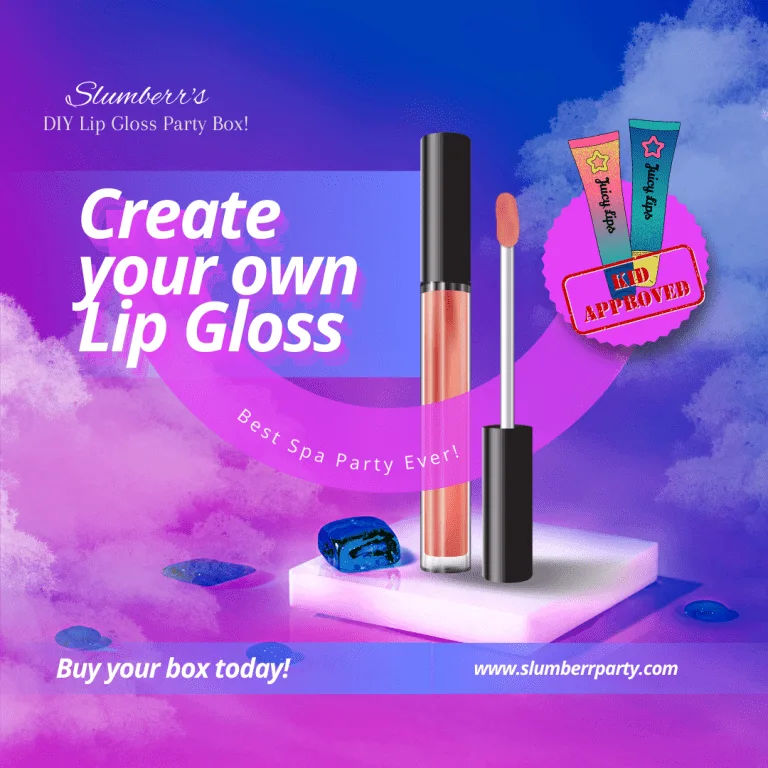 Engaging Activities and Memorable Experiences
Personalized Creation: In an age of off-the-shelf products, the opportunity for children to craft something uniquely theirs is rare and exciting. Personalization fosters a deeper connection to the activity and the resulting product.

Sensory Engagement: The process involves multiple senses. Children choose colors visually, pick scents olfactorily, and feel the texture as they mix, providing a multi-layered sensory experience.

Interactive & Collaborative: The shared experience of crafting together encourages interaction, discussion, and bonding among participants. It's not just about the individual creation but the shared journey of discovery and creativity.

Sense of Accomplishment: There's a tangible outcome – a bespoke lip gloss. Every time they use or talk about their lip gloss, they're reminded of the fun process behind its creation, amplifying the memory.

Aesthetic & Functional Appeal: Beyond the activity, the elegant setup with LED mirrors and professional-looking tools adds a touch of glamour, making participants feel special. Additionally, they walk away with a functional item they can use, reinforcing the memory each time they apply their custom gloss.
Step-by-Step Fun for Kids
Our interactive Lip Gloss Creation Station is the highlight of our  Spa Parties. Kids get to participate in a step-by-step process of creating their own custom lip gloss. From selecting the perfect lip gloss tube to glitter charms and adding their favorite scent, our expert party hosts guide children through an exciting journey of creativity and imagination.
Party Of 10
For 10 children
Ultimate Gloss Party
For 17 children
Spa Package with Lip Gloss Table
In our spa package each guest will receive a Robe, headband, foot bucket, spa salt, face mask, led rental mirror & nail polish along with creating your own lip gloss!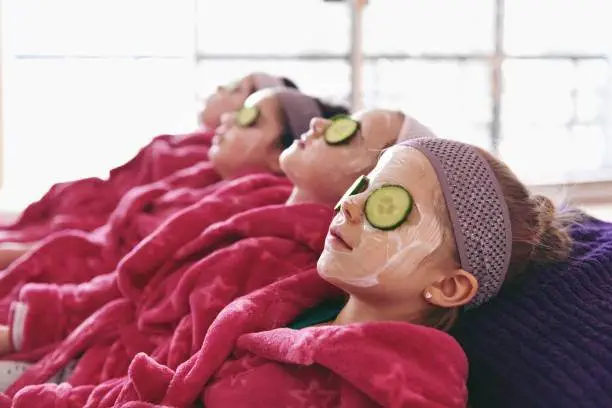 Party Of 10
For 10 children
Ultimate Gloss Party
For 17 children