Remember the nights spent giggling under blankets, watching movies till dawn, and sharing secrets? SlumberrParty brings all that and more to your door, redefining the classic sleepover for today's generation. Dive in to uncover the charm and potential of the ultimate sleepover platform!
Why SlumberrParty Is A Must-Visit Platform for Sleepover Enthusiasts: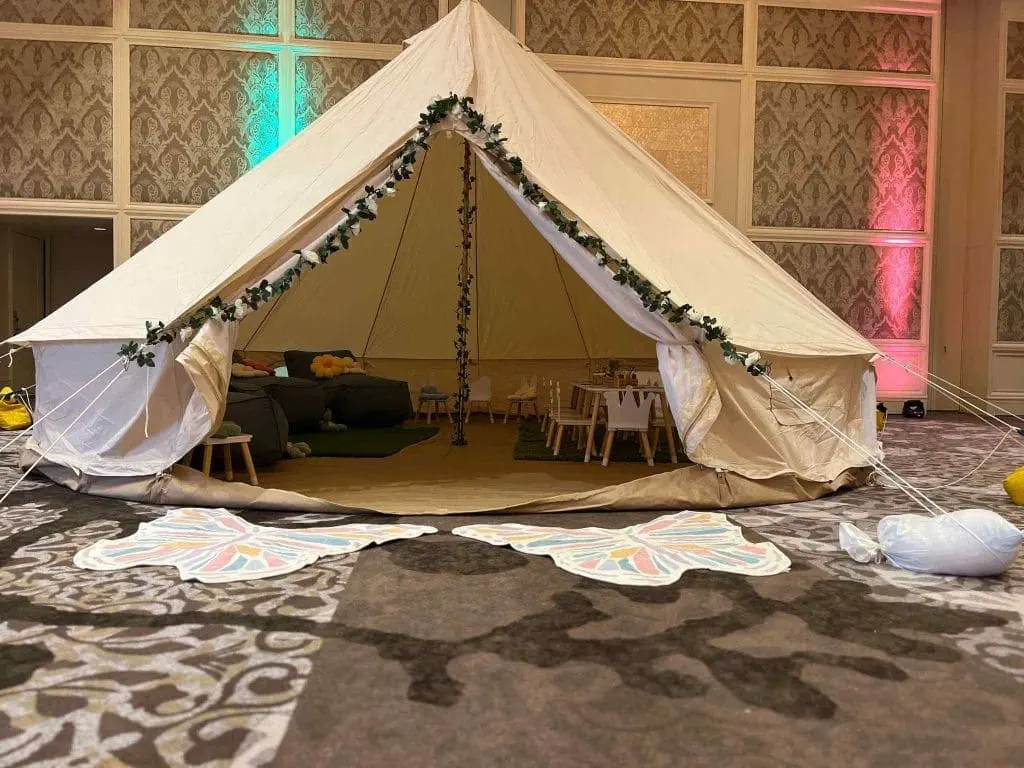 Exclusive Features Only at Slumber!
Your Sleepover Planner: Let us Design your perfect party!
Slime Tables: Unleash the gooey fun at our Slime Party! Dive into vibrant colors, hands-on crafting, and endless squishy entertainment for a day that's oozing with excitement.
Spa Party: Indulge in a day of relaxation and pampering at our Spa Party! Immerse yourself in soothing treatments, aromatic scents, and a serene ambiance for the ultimate rejuvenating experience.
Glamping Sleepover: Experience the fusion of luxury and nature at our Glamping Sleepover. Revel in cozy tents, starry nights, and modern comforts, making it an unforgettable night under the open sky.
Outdoor Movie: Relive the magic of cinema under the stars! Join us for an unforgettable outdoor movie experience, complete with cozy blankets, popcorn, and a silver screen set against the backdrop of nature.
Luxury Picnic: Experience dining al fresco elevated to elegance. Indulge in gourmet delights, plush settings, and scenic beauty at our luxury picnic, where nature meets opulence.
Build A Bear: Step into a world where creativity meets cuddles! Craft your perfect furry friend, stuff decorate a t-shirt, and embark on a heartwarming adventure of personalized plush magic
Custom Backdrops & Rentals: Transform any event with our custom backdrops and rentals. From elegant drapery to themed settings, create unforgettable memories and photo-worthy moments with our bespoke event solutions.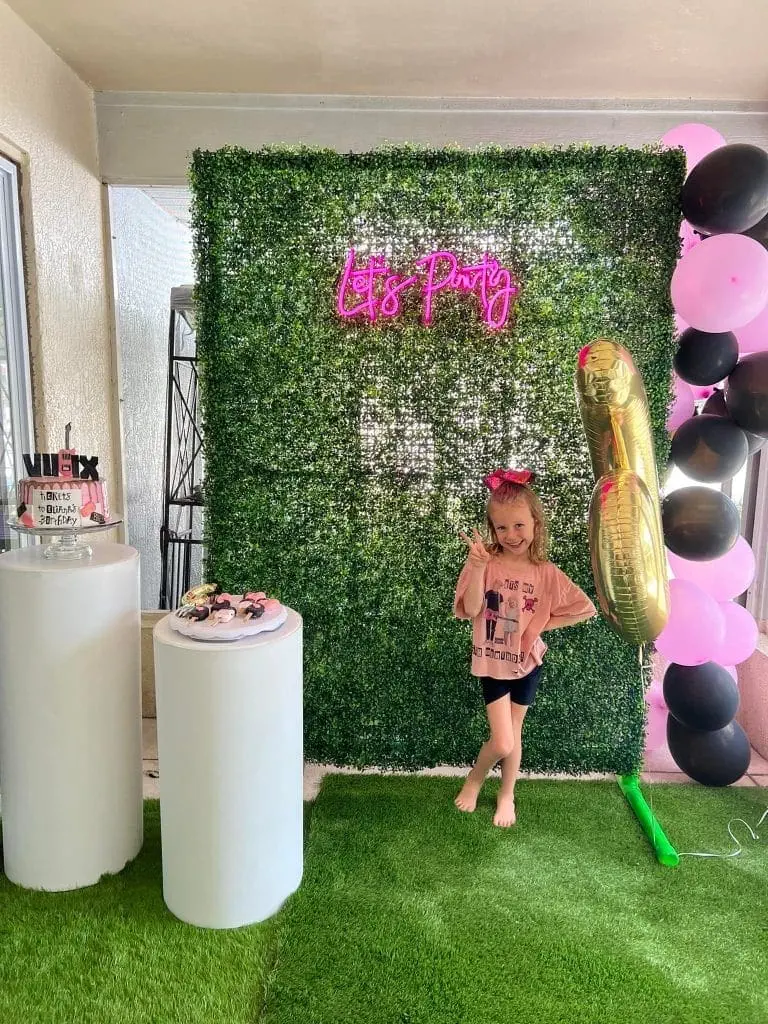 Diverse Age Range:
At Slumberr, we craft sleepover experiences that transcend the ordinary, catering to every age group with a touch of wonder:
For our little dreamers, step into enchanting worlds with fairy-tale teepee parties and animated movie marathons. Our age-appropriate games spark imagination, while unique offerings like slime parties and Build-a-Bear tables amplify the fun!
Teen's seeking the latest trends? SlumberrParty is your haven! Dive into TikTok dance-offs, belt out chart-topping K-pop hits at karaoke, and immerse in pop culture extravaganzas. It's the ultimate sleepover scene for the modern teen.
For the adults longing for nostalgia with a sophisticated twist, we offer curated movie nights paired with champagne carts. Rekindle romance under the stars in our glamping bell tents or savor an elegant moment at our luxury picnics.
Families, bond over larger-than-life games, relish in cozy glamping adventures or dive into bubbly fun with a foam party. At SlumberrParty, we make every family night legendary!
With SlumberrParty, every sleepover becomes a tale worth telling. Choose us for memories that last a lifetime. 🌟
Trending Slumber Party Themes for 2023:
Starry Night: Incorporate twinkling fairy lights and astronomy-inspired activities.
Sanrio Theme: Dive into a world of kawaii charm with our Sanrio-themed celebration! Join Hello Kitty, Gudetama, and friends for a party filled with delightful decor, activities, and memories.
Glow-The-Dark: Illuminate your night with a mesmerizing glow-in-the-dark party! Dive into vibrant colors, luminous games, and radiant fun that keep the energy shining all night long.
Barbie: Step into Barbie's world of glamour, fashion, and fun! Celebrate with iconic pink decor, stylish activities, and a day that shines as bright as Barbie's dream world