Throwing the perfect spa party at home doesn't have to be a daunting task. With a few simple tips and tricks, you can create an enjoyable and memorable event for all of your friends and family. From setting up the space to the variety of activities, the possibilities are endless for throwing a spa-themed party at home.
Planning the Perfect Spa Party
Throwing The Perfect Spa Party At Home: Tips to Make it Memorable starts by setting the mood for your spa event. Whether you want to create this yourself or have some help from Slumberr. We offer add-on spa packages that transform your kids/teen's party/event! ( www.slumberrparty.com ) We wanted to share the spa vibe to create the magic to bring the spa party to life. Creating the perfect ambiance is key! Think about setting up a relaxing, gentle atmosphere with light music, candles, and soft lighting. Make sure your guests have comfy seating, like beanbag chairs or sofas, and provide cozy blankets and cozy pillows to complete the look.
Set up a spa area in your home, where each guest can receive the treatments of their choice. Pick an area of your home you'd like to transform into the ultimate spa, such as your sunroom, or create a makeshift spa in your living room. Decorate the space with touches of luxury, like twinkling Christmas lights, a soft rug, and plants. Have a wide range of spa products available, like massage oils, scented candles, and essential oils.
Invite your guests to come dressed in their best comfy clothes, like yoga pants and soft sweaters. Ask them to bring their own face masks and foot scrubbers, or make it even easier by including these items in their invitations.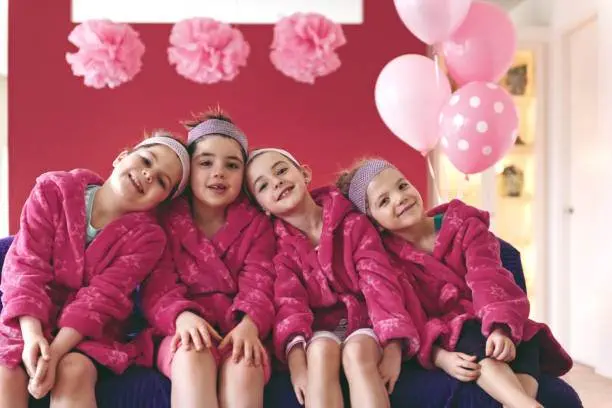 Setting Up the Decorations
Whether you're throwing a spa-themed birthday for your little one or just hosting a ladies/kids/teen spa day with your friends, when it comes to decorating the spa party space, soft colors and subtle elements of nature can go a long way in creating the perfect ambiance. Consider adding soothing scents such as essential oils or candles, plants, and spa-themed decorations like teacups and aromatherapy stones. The goal is to create a calming atmosphere that will have your guests feeling relaxed and at ease.
Finally, don't forget the music! A spa day playlist of relaxing tunes can help create the perfect atmosphere for your home spa party. You can look online for curated spa playlists or create your own. Just make sure to keep the volume low and the music unobtrusive.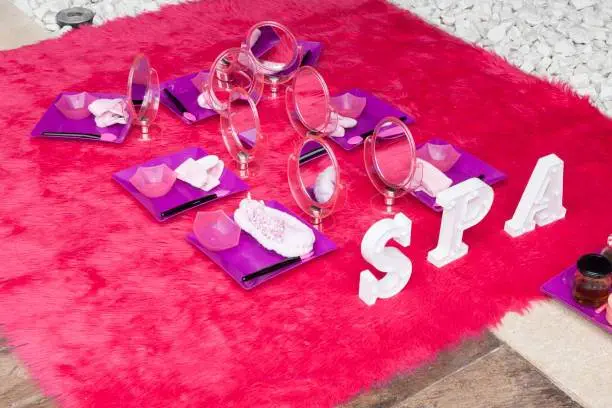 Preparing Refreshments
Prepare To Get Pampered! Tips For Throwing The Perfect Spa Party At Home
Getting your loved ones together for a spa day can be a fun and unique way to celebrate a special occasion or just catch up. But with so many details to consider, it's important to plan ahead and make sure your spa party is as luxurious and memorable as possible. Here are some helpful tips for preparing refreshments for your at-home spa day that will make the experience extra special:
1. Make sure to provide drinks that feel luxurious and relaxing. Whether it's a fruity tea, herbal lemonade, or specialty mocktails, the key is to create a soothing atmosphere. A hot cup of honey & ginger tea or a cold glass of sparkling lavender limeade can truly set the tone.
2. It's always nice to provide a light snack or two for your guests. Something small and simple like homemade trail mix can add some flavor to your spa get-together.
3. Don't forget the small touches. Freshly cut fruit, flowers, and even scented candles can really help enhance the ambiance.
With these tips in mind, your spa party will be the perfect spot to enjoy some rest, relaxation, and quality time with your favorite people. Get ready to get pampered in style with the ultimate spa party at home!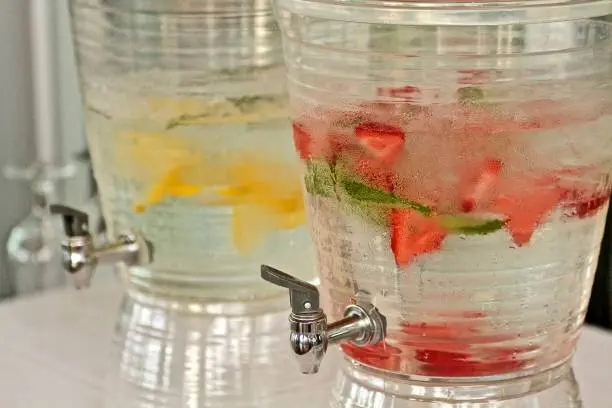 Last Step!
Enjoy the Last Moments of Relaxation
Before you know it, your perfect spa day at home will be coming to a close, but don't let that put a damper on the fun – this is the time to slow down and enjoy the last few moments of relaxation and beauty that you've created. Take the time to thank your guests for joining you on this special spa-themed adventure! And, if you're feeling inspired, don't forget to reflect on the 'ah-ha' moments of your day and how much better you feel for having had your own private spa party. After all, friends who relax together, stay together.