If you're looking to make your kid's birthday party one to remember, a slime birthday party is an answer! Slime is all the rage these days among children of all ages, so why not create the ultimate slime-filled birthday extravaganza for your little one? With our helpful tips and tricks, you can get a head start on planning the perfect slime-themed birthday party that your kid will never forget! From the decorations to the activities, we'll help you plan out every tiny detail to make sure your kid's birthday celebration is a giant hit. So, let's get started on creating the ultimate Slime Palooza!
The Best Slime Party Favors
Slime-tastic Goodies for Guests
Are you throwing a slime-themed birthday party and looking for the perfect slime party favors? Look no further than Slumberr's Slime Palooza! Offering the best in Slime Party Table rentals, we have everything you need to make your guests feel slimy and special. From slime-iffic goodie bags to slimy mementos, our selection of slime-themed party favors will have your guests thrilled as they take part in the perfect Slime Birthday Party. With adorable slime-inspired colors, our party favors come in a variety of sizes and shapes that are sure to fit any budget. And with our helpful staff on hand to answer all of your questions, you can rest assured that your guests will have a truly slime-tastic time!
Slumberr's Slime Birthday Party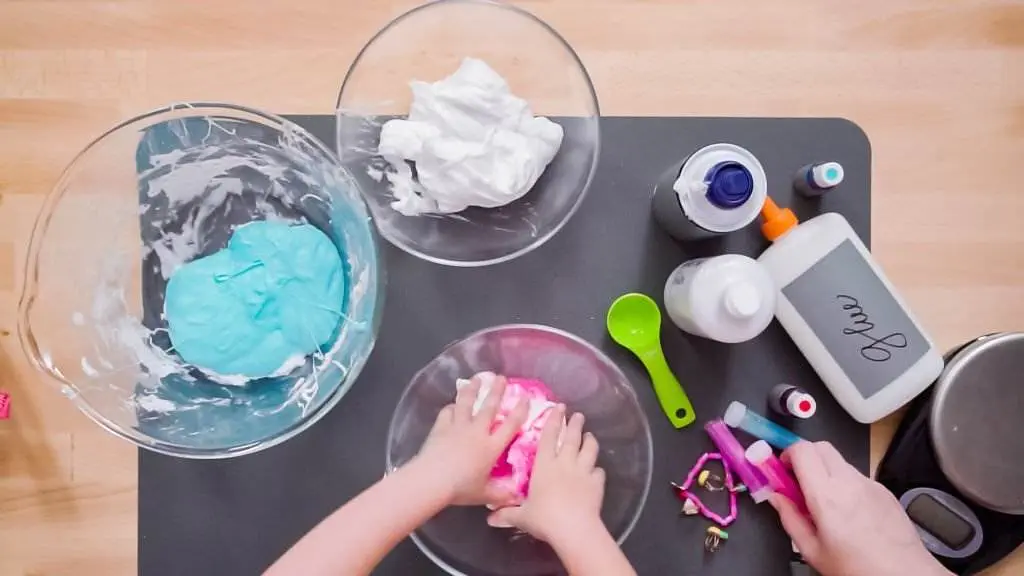 Are you ready for the ultimate slime experience? We know your child is over the moon excited for their upcoming birthday and that you're determined to give them an extraordinary and creative birthday party, but you're feeling a little lost on where to start. We are here to provide you with everything you need to put together the perfect slime birthday party – from the best easy DIY recipes to having the right tools and supplies to make the day special. And don't forget about adding a slime party table rental to make it all come together! With Slumberr's Slime Palooza, your kids will have an unforgettable birthday – and you'll be the talk of the town!
Choosing Slime Colors, Scents, and Charms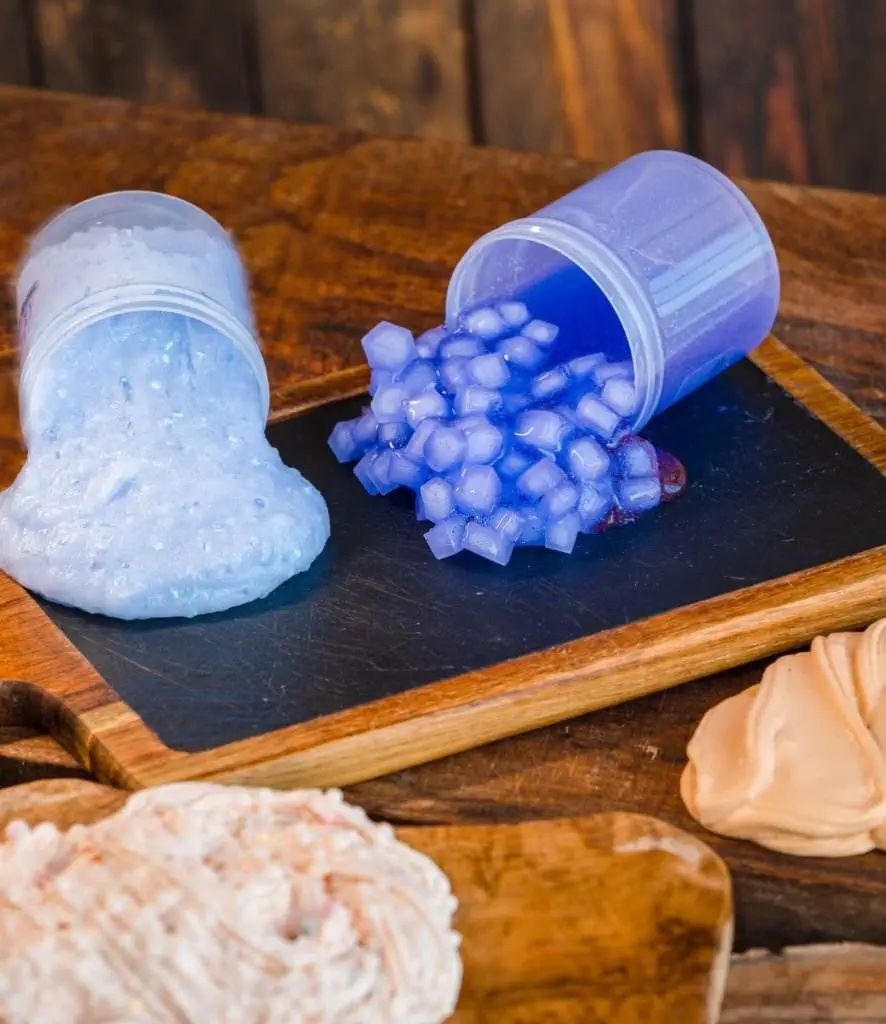 It's Slime Palooza Time! Let Slumberr be your one-stop-shop for throwing the Perfect Slime Birthday Party
It's party time and Slumberr has you covered with all you need to create the perfect slime birthday party! We know there are a number of decisions to make, including choosing the right slime colors, scents, and charms to give your guests a truly unique experience. Let's get started and explore some tips to help you curate an unforgettable slime party!
When it comes to slime colors, we suggest allowing your imagination to be your guide! If the birthday boy or girl loves rainbows, consider adding a bright array of slime colors so the fun can continue all night long. Looking for something a little more subtle? Opt for a cool pastel palette. Whatever you choose, Slumberr has many options to choose from, so you'll find exactly what you need for your slime birthday party table rental.
Don't forget about slime scents! Adding a variety of fragrances to the mix is a great way to make your slime birthday party truly special. From fruity and floral to cinnamon and peppermint, you can find just the right scent to take your party to the next level. Plus, our slime charms add an extra layer of excitement that your guests will love – think cute animals, glitter stars, you name it!
So, get ready to get slimy and order your slime table rental today to create an unforgettable slime birthday party experience. With Slumberr, you can make your wildest dreams come true and create memories that will last a lifetime.
Making Slime an Essential Element of Your Party
When it comes to planning the perfect slime birthday party, Slumberr knows that ensuring your guests have the perfect experience is essential. The first step to making this happen is to decide what colors, scents, and charms you want to incorporate into your slime so that everyone at the party will enjoy it. With so many options to choose from, Slumberr makes it easy to select the perfect combination for your party with our SlimePartyTable rental. Our Slime Party Table rental includes all the supplies you need to make your slime party a hit- from scented glitter to colorful charms – so you can create the best slime experience possible.
You'll get everything you need to make sure your guests have a blast at your slime birthday party. So make sure you choose the correct colors, scents, and charms, and let Slumberr take care of the rest!
Crafting a Slimey Invitation List
Crafting the Perfect Slimey Invitation List for Your Slime Birthday Party
When you're planning a Slime Birthday Party, making a great invitation list is essential. You want friends and family to come and enjoy the fun, but also make sure it's just the right size so everyone has enough slime to go around. With that in mind, here are some tips for ensuring you have a Slimey Invitation List that's perfect for your party:
• Consider all possible guests. Think about who will be invited – not only friends, but family members. Make sure you get all their details, such as their full name, address, and contact information so your invites arrive on time.
• Decide on a maximum number. You don't want the party to be too crowded or too large, so set a max number of guests that you can invite. This will help you keep the party intimate and enjoyable for everyone.
• Rent a slime party table. When you're planning a Slime Birthday Party, you'll need to rent a slime party table for the occasion. This will give you plenty of room to serve food, organize activities, and ensure that everyone can have gooey fun in one spot. Slumberr has a great Slime Party Package that you can rent by clicking this link!
• Prepare thoughtful invitations. Show your guests how much you appreciate them by crafting personalized invitations. For a slime-themed party, you could use fun designs and colors, humorous phrases, or even slime-tastic images.
When you're ready to host a Slime Birthday Party, these tips for crafting the perfect Slimey Invitation List should help you get started. With careful planning and the right mindset, your
Planning Fun and Engaging Activities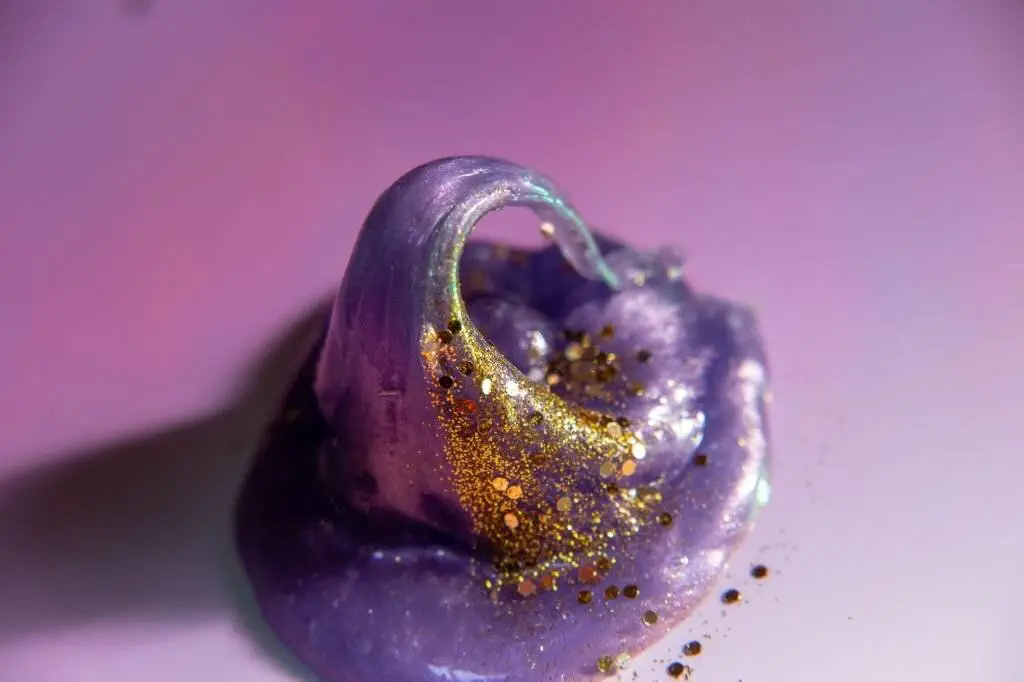 Get creative with your slime-themed birthday party planning – it's time to get Slimey! Planning a Slime Birthday Party can be a daunting task – but don't worry, Slumberr has got you covered! Our tips and tricks will ensure your party is the most unique and memorable one yet, without needing to break the bank. By renting a Slime Tab from us, you can include some of the best activities to keep your guests entertained all day long. Here are some ideas for planning fun and engaging activities for your slime-filled celebration! To start off the party, why not get your guests involved in a Slime Making Workshop?
With Slumberr's Slime Table Rental, you can easily set up a station for each child to make their own slime. All the supplies needed for this activity, including food coloring, glitter, and baking soda, are included in the tab. Plus, each tab comes with detailed instructions so everyone can easily understand how to create their own slime masterpiece. Once they're done making their slime, your little ones can move on to a more interactive activity like a Slime Relay Race.
This game will have your guests competing to see who can move their slime from one end of the room to the other the fastest. It's sure to get everyone up and moving, and the winner will be the proud possessor of a unique slime creation. Finally, finish off the party with some Slime Jousting. Split the group into two teams and each team will use their slime creations as tiny armor. Then, have each team take turns trying to knock down the opposing team's slime creations with a jousting stick. It'