Themed movie marathon 
Pick out three or four movies that go together (e.g. all Disney princess movies, all Marvel superhero movies, etc.), make some popcorn, and settle in for a fun girls' night in front of the TV.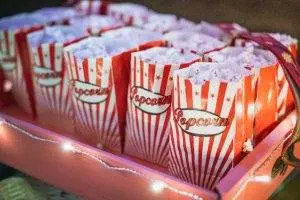 Homemade Pizzas
Make some homemade pizzas. Let each girl top her own pizza with her favorite toppings, then pop them in the oven and enjoy!
Sleepover Makeovers
Get creative with makeovers. Raid your makeup collection and have some fun trying out new looks on each other. Just make sure to take everything off before bedtime!
Spooky Stories
Tell spooky stories. This is always a classic sleepover activity. Take turns telling scary stories around a flashlight—just don't let them be too scary, or nobody will get any sleep!
Truth or dare
Play truth or dare. This game is always good for some laughs (and maybe even some embarrassing moments). Be sure to come up with some age-appropriate dares ahead of time so things don't get out of hand.
Fashion Show
Have a fashion show. Put on some music and let each girl strut her stuff down an impromptu runway show while the others judge their outfits. This is also a great opportunity to raid Mom's closet!
Crafts
Break out the craft supplies and make something cool together. Whether designing your own t-shirts, painting pottery, or making jewelry, there are plenty of fun craft projects you can do together as a group.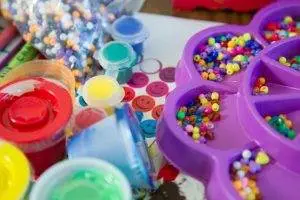 Tourist
Play tourist and explore your town as if you've never seen it before. Act like tourists for the day and walk around town taking photos, seeing the sights, and grabbing ice cream sundaes (or any other treat you fancy). 9Visit a nearby arcade or amusement park…or build your own roller coaster in the backyard! If you're feeling brave (and have parental permission), head out to an arcade or amusement park for some thrills and spills. Or build your own roller coaster right in your backyard using hoses, cardboard boxes, pool noodles… whatever you can find!
Pillow Fight
Have a pillow fight! Last but not least, no sleepover would be complete without a massive pillow fight! Let loose and have some harmless fun whacking each other with pillows until everyone is exhausted (or until somebody starts crying—whichever comes first).
There you have it—10 great ideas for things to do at your next slumber party that are sure to please even the pickiest tweenager. So what are you waiting for? Go ahead and start planning that sleepover… just don't forget to call us in the morning to bail you out when it's all over!