Are you ready to kick off your Party with an unforgettable outdoor movie,  glamping bell tent and Luxury picnic? By booking your party event with us, you can create a memorable experience that will have your guests talking for days afterward. You'll have all the fun of an outdoor movie, with the added luxury of sleeping in a beautiful bell tent complete with cozy bedding and all the comforts of home. Plus, with a delish luxury picnic spread, you're sure to please everyone!  We decided to bundle some of our favorite packages to create the ultimate party packages. 
What's included in each package?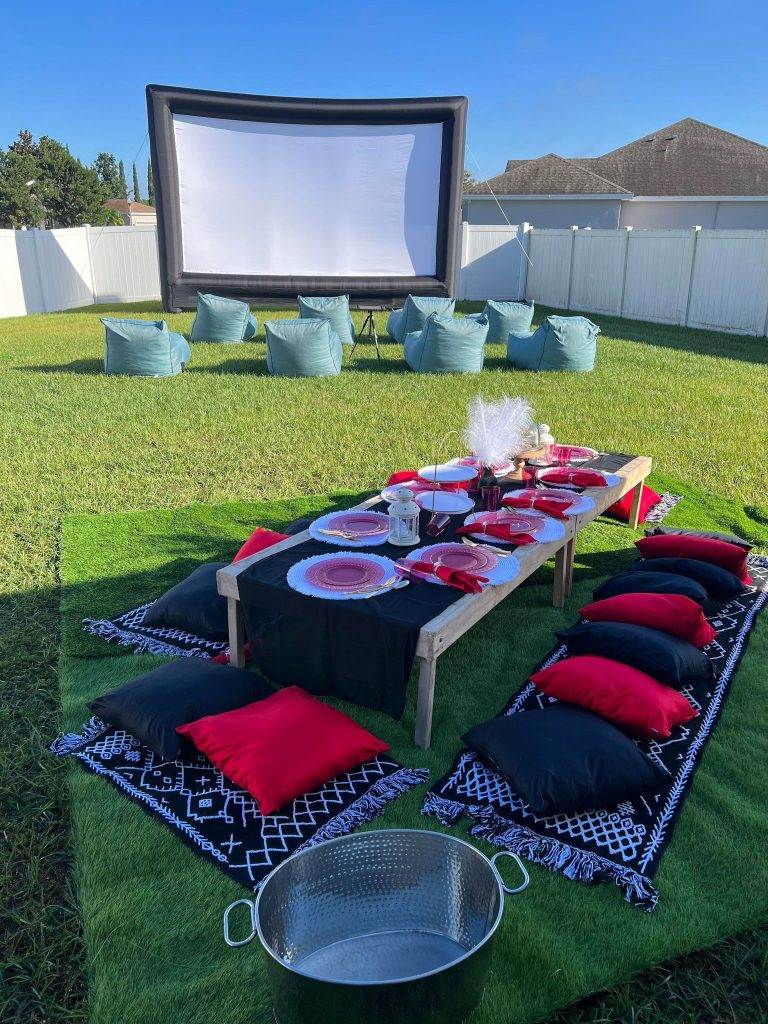 Now, that you are ready to book your ultimate party you need to choose between our packages to see which one fits your party needs.  Don't worry we are here if you have questions just reach out. 
Package for 6
For up to 6 guests
6 Mattresses & Mattress Sheets

Side tables, garland, lights, rugs

Package is for up to 6 guest if you have less we can throw a add-on in the bundle but the price is the same
Package for 8
For up to 8 guests
8 Mattresses & Mattress Sheets

Side tables, garland, lights, rugs
Party Package
For up to 8 guests
8 Mattresses & Mattress Sheets

Side tables, garland, lights, rugs

Build A Bear Package or Slime Package