Do you want to make your child's birthday party even more special and memorable? If so, then throwing a Build-A-Bear-Party is just the thing you need! With a Build-A-Bear-Party, your child and their guests will be able to customize their own stuffed animal and have a unique and fun experience that they won't soon forget. We have a wide selection of plush animals to choose from. Each plush comes with a shirt to decorate along with a wishing star and birth certificate.  
What's included in your Build-A-Bear-Party?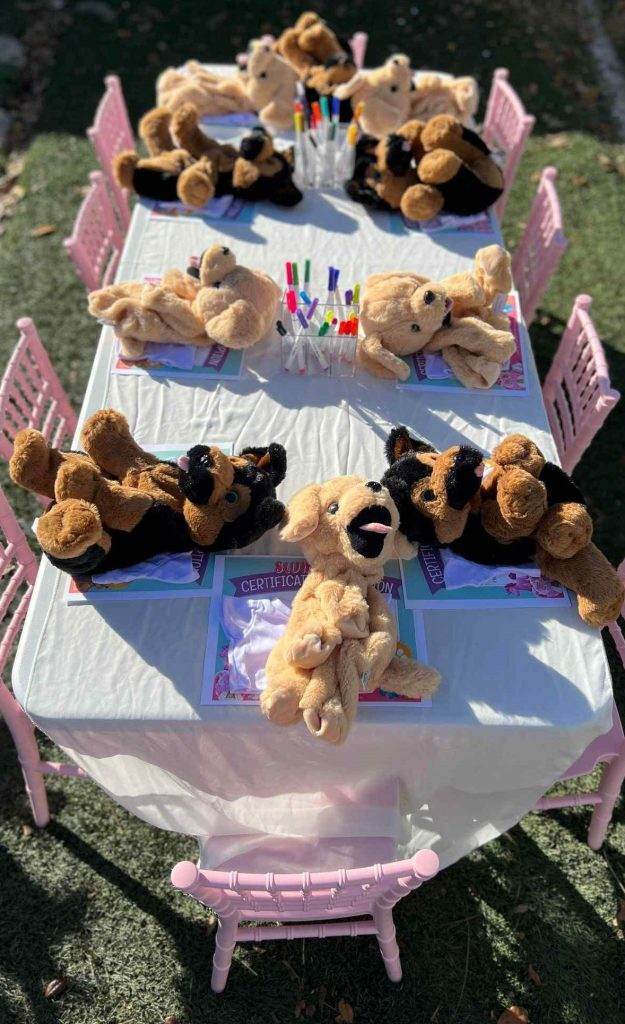 Planning the perfect party for your child's special day is no easy task. But hosting a Build-A-Bear-Party is a great way to make it an unforgettable celebration! With a wide variety of themed stuffed animals and accessories, a Build-A-Bear-Party can be tailored to any age or occasion. Get ready to create a unique and special experience that your child and their friends will never forget!
Besties Pack
For 3 children
Party Of 8
For 8 children
Ultimate Plush Party
For 10 children
Plush animals to choose from!
If you don't see what you are looking for, contact us and maybe we can find it for you! 
Teepee Party
Our most popular service for Lakeland, Tampa and Orlando Florida Birthday Parties. Throw a slumber party with all your friends.
Glamping Bell Tent
Rent our 20' x 10' bell tent to complete your party! Decorate inside and sleep in it that night!
Luxury Outdoor Picnic
Pair our Glamping Bell Tent Experience up with a Luxurious Outdoor Picnic to have everyone Jelly
Outdoor Movie
Take your party outside with a 25' inflatable movie screen and any movie you request on a usb drive!
Build-A-Bear Table
Build a lifetime friend and recieve a birth certificate at your home!
Slime Table Party
Throw an unforgettable slime party at your home with all your friends!