Are you looking for an ultimate party upgrade to make your next birthday or event extra special? Decorations and activities are essential elements for every party and can be the deciding factor between an ordinary event and a one-of-a-kind celebration. Whether you're throwing an outdoor party, a company event, or a traditional birthday bash, here are the best add ons that will elevate your party! In this blog, we are going to go over Slumberr's add-ons and how hiring us brings you the best to elevate your party! With these best add-ons, you'll be able to create unforgettable memories for your guests and the celebrant. So why not take your event to the next level and treat your guests to a unique party experience?
Cotton candy machine
One of the best add-ons for a birthday or event party is a cotton candy machine. It's the perfect way to add a bit of fun and sweetness to any celebration. Not only is a cotton candy machine a great way to liven up a party, but it is also practical and cost-effective, making it an excellent investment for any occasion. Plus, it's a great way to bring people together in a unique way. With a cotton candy machine, you can make homemade cotton candy in any flavor you desire. Whether you're looking for a traditional pink or blue flavor or something more unique like watermelon or raspberry, a cotton candy machine can make it happen. You can also offer various toppings for your guests to choose from. Sprinkles, fruit pieces, and other toppings can be added to the cotton candy to make an even tastier treat. A cotton candy machine is an excellent addition to any event and is sure to be a hit with your guests. The best part is, it doesn't take a lot of time or effort to make the cotton candy. All you have to do is set up the machine and let your guests enjoy the sweet treat.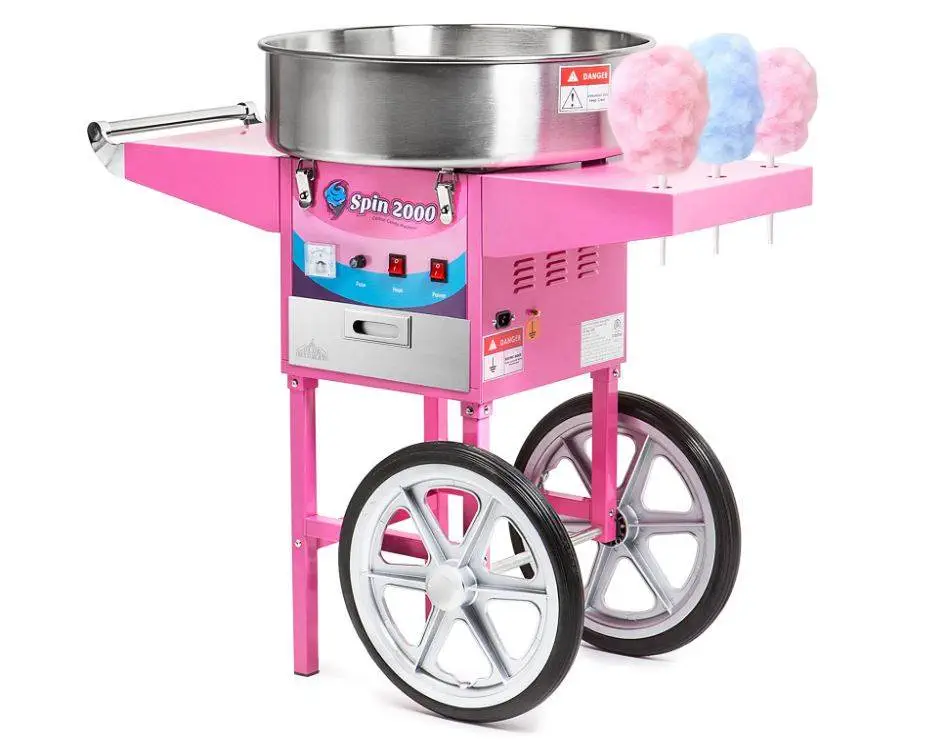 Popcorn machine
A popcorn machine is another great addition to any event or birthday party. Popcorn is a classic snack that everyone loves, and a popcorn machine makes it easy to have freshly made popcorn on hand for everyone to enjoy. Plus, a popcorn machine can be used to make different types of popcorn, such as caramel, cheese, or kettle corn. You can also offer a variety of toppings, such as butter, salt, or sugar, to customize each person's popcorn. Popcorn machines are relatively inexpensive and can be rented for a fee. Not only are they easy to use, but they also look great and add a festive touch to any event. And the best part is, they don't require a lot of time or effort to set up and use. All you have to do is fill the machine with popcorn kernels, turn it on, and wait for the delicious treats to be ready.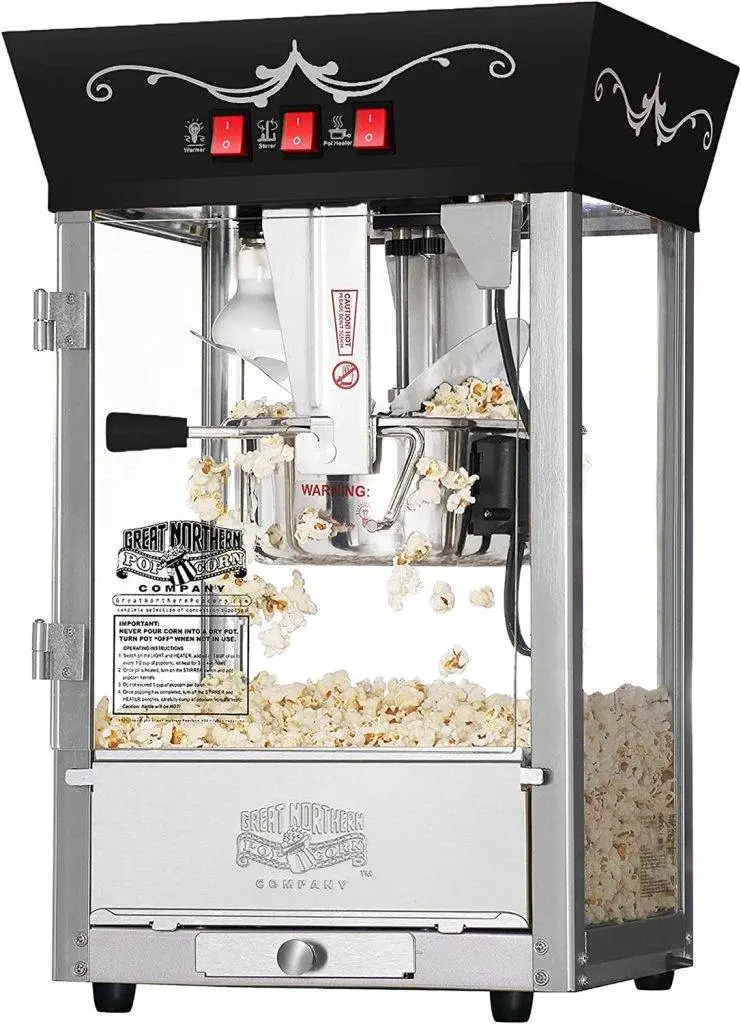 Champagne cart
A champagne cart is a great addition to any type of event, and it's sure to make your celebration extra special. You can rent a cart to display your favorite bubbly and give your guests the ultimate indulgence. Not only will it look stunning, but it's also easy to set up and use. All you need is a few bottles of champagne, we provide the rest! You can also add other types of drinks to the cart, such as juices, sodas, and wines. If you're hosting a luxurious event, you can also add a few extra touches to your champagne cart, such as fresh flowers, candles, and other decorations. You can also use personalized labels for your bottles of champagne to make them look even more special. With its vintage style and luxurious feel, a champagne cart is sure to add a touch of elegance to your event.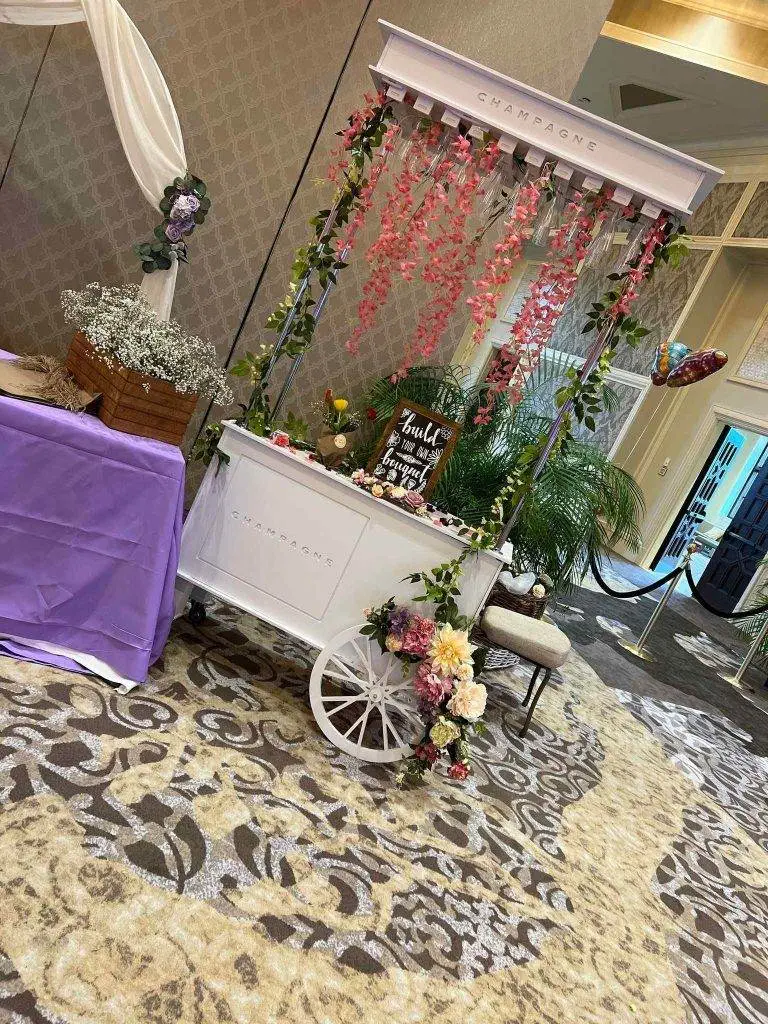 Slime Table
Adding a slime table to your upcoming birthday or event party can be a great way to make it more fun and memorable. Slime is a great activity for guests of all ages and it's sure to add tons of extra fun to your event.
Slime tables are becoming a popular addition to parties, making it easier than ever to keep the kids entertained. With a slime table, you can provide all kinds of slime ingredients in various colors and textures for guests to mix and create their own unique creations. Supplies such as glitter, foam beads, and pom-poms can also be added to the table to enhance the fun.
Guests can also get creative and make their own slime recipes with whatever ingredients you provide. There are tons of popular recipes to choose from, including classic slime recipes, as well as newer recipes that include everything from foam to butter slime. If you want to make it even more interactive, you can also add instructions for making different types of slime to the table.
For the ultimate party upgrade, you can even hire a slime expert to host your slime table. They will be able to provide the best activities, supplies, and recipes to make sure guests have an amazing experience.
Slime tables are an easy way to add a fun activity to your event and make sure guests have a great time. With the right ingredients and supplies, guests can create tons of colorful, creative, and unique slimes that they can take home and enjoy. With a slime table, you can be sure that your birthday or event will be remembered for a long time.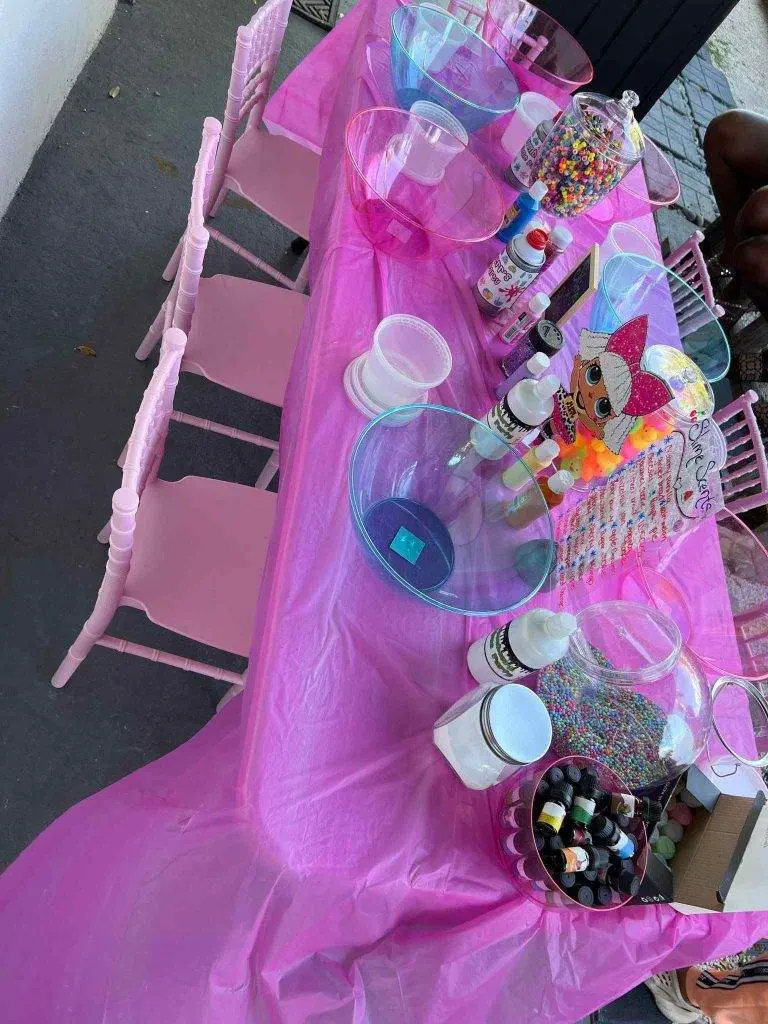 Build A Bear Table
Adding a Build-a-Bear table to your event can be a great way to get your guests engaged and creative. With a Build a Bear table, you can provide an array of fabrics and stuffing to let your guests create their own custom teddy bears! For a special touch, you can even provide a variety of accessories for them to dress up their bear. Along with a Build-a-Bear table, you can provide a few extras to make it even more exciting. These could include heart-shaped inserts, which your guests can insert into their bears to make them even more personal. You can also provide special outfits and accessories that your guests can use to make their bears even more unique. With these additions, you can ensure that your guests have an unforgettable experience that will be remembered for a long time.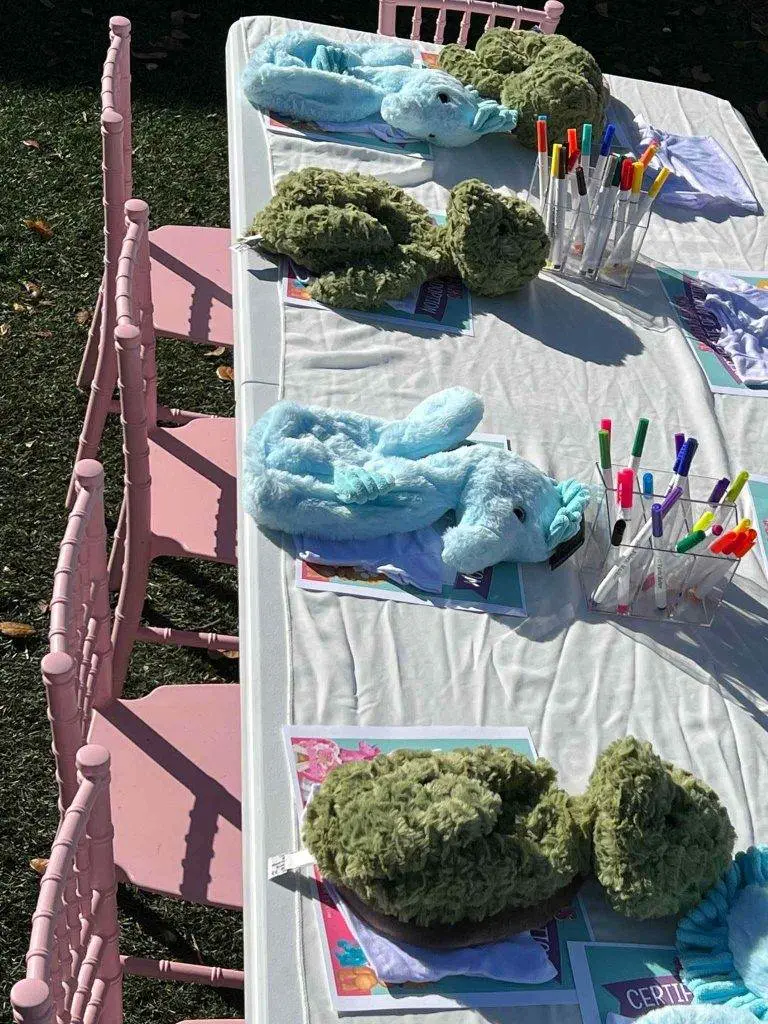 Luxury Picnic
A luxury picnic is another great way to elevate your event and add a special touch. You can provide a variety of sandwiches, salads, and fruits for your guests to enjoy while they relax in the outdoors. You can also provide a selection of teas and coffees, along with decadent desserts. For an even more luxurious touch, you can provide a vintage-style picnic basket filled with brie, nuts, and crackers as a gift for your guests. To keep your guests entertained, you can provide a selection of board games, books, and magazines. With a luxury picnic, you can ensure that your guests have an enjoyable and memorable experience at your special event.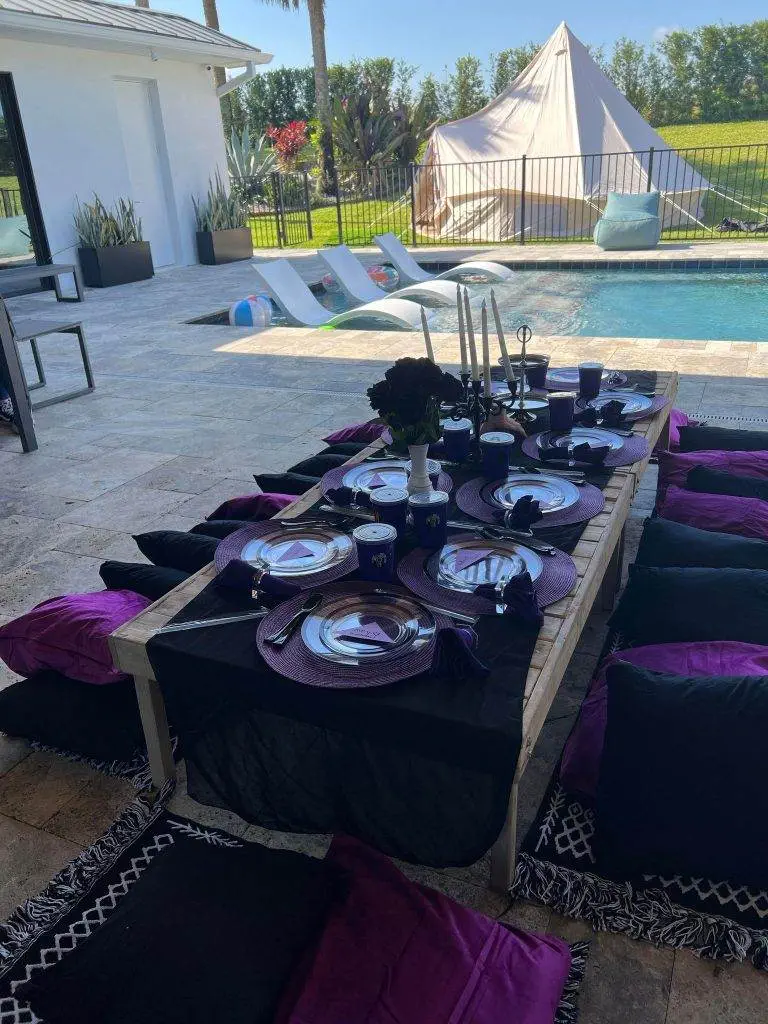 Bubble Fogger
To bring the party to life, why not consider adding a bubble fogger? This fun addition will create a unique atmosphere as you watch the bubbles slowly fill the room with foggy smoke and a unique scent of your choice. Your guests can dance in the bubbles, or you can even give them each their own bubble fogger to help them personalize their experience. You can choose a scent like cotton candy or lavender, or mix it up with a variety of scents, and you'll be sure to make your party one to remember.
Giant Inflatable Soccer Dart
To take your party to the next level, consider getting a 10ft soccer dart inflatable. It provides a unique way for guests to have fun outdoors. With a giant inflatable soccer dart board, guests can engage in thrilling games of accuracy and agility, all while taking in the beautiful outdoor scenery. This inflatable will make the perfect addition to any birthday or special event and is sure to be a hit with your guests!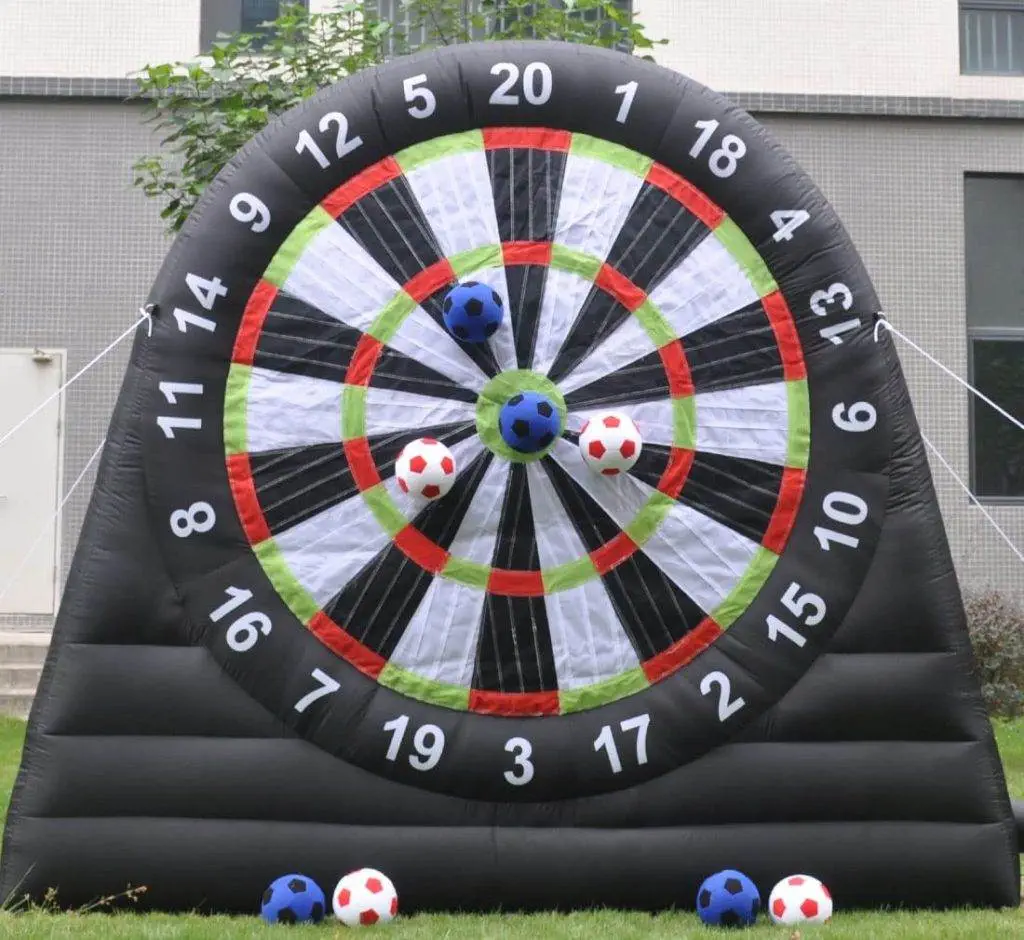 White Bounce House With A Ball Pit
For the ultimate party fun, a white bounce house with a ball pit is a perfect choice. This giant inflatable structure not only provides hours of entertainment as kids jump, climb, and slide around, but the ball pit at the bottom offers a unique way for guests to have fun. The ball pit offers a safe and fun environment for children of all ages to explore and engage in imaginative play. With the white bounce house with a ball pit, your party will be sure to be a hit with guests of all ages.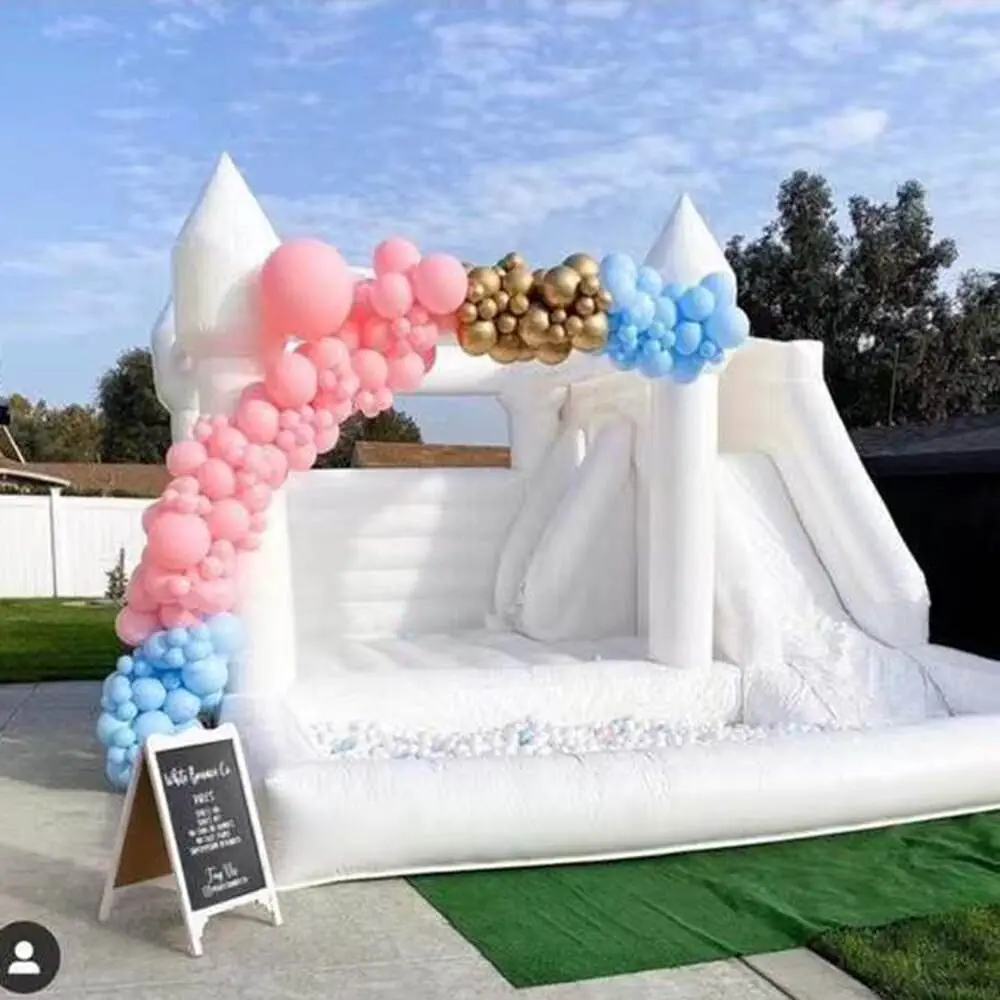 Spa Party
For the ultimate in relaxation and rejuvenation, consider adding a spa party to your special event. Treat your guests to a day of pampering and relaxation. Create a day of relaxation and bliss by setting up a spa corner with led mirrors, face makes, and more! Aromatic candles and calming music make a relaxing addition. Your guests will surely appreciate the chance to take a break from the festivities and indulge in a little me-time with a spa party.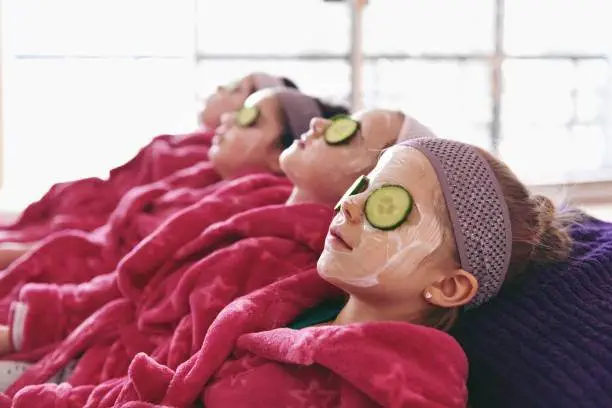 Outdoor Movie
To complete the perfect party experience, add outdoor movie bean bag seating. This is the perfect way to enjoy a movie night with your guests, without having to leave the comfort of your own backyard. Set up the bean bags in front of a projector, or connect to a TV, and you're ready to enjoy a night of entertainment! Relax and enjoy the show while lounging in the comfort of your favorite bean bag chairs. A movie night is the perfect way to cap off an unforgettable event!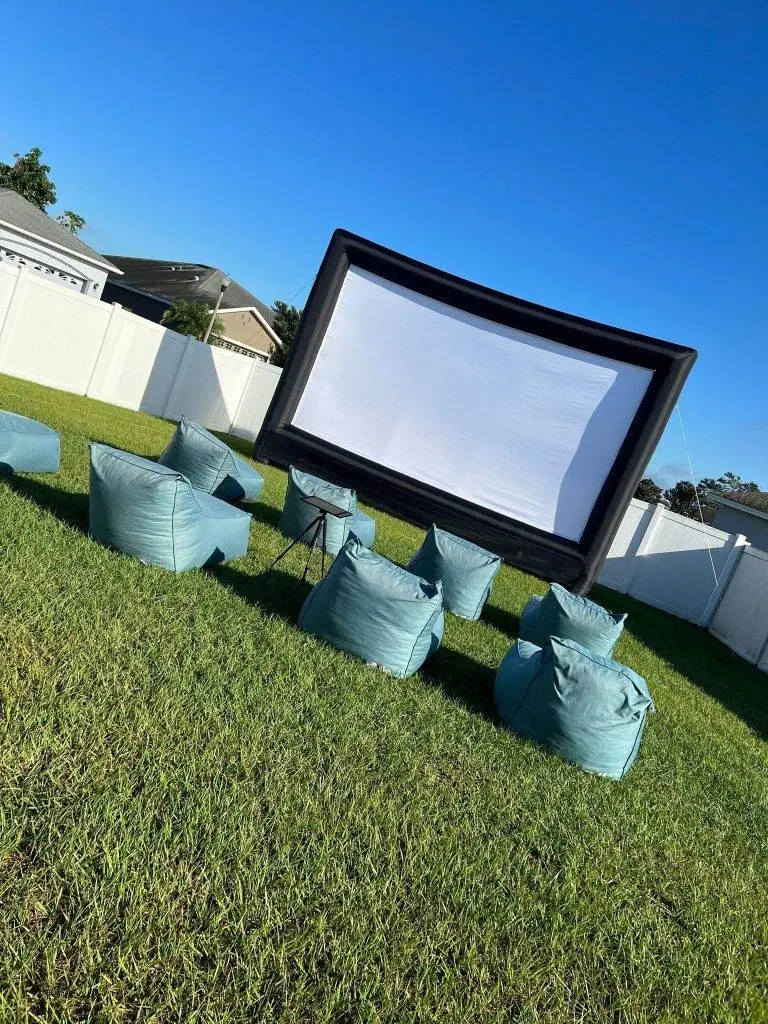 Custom Snack Labels
For a finishing touch to your special event, consider adding custom snack labels to your party favors. Personalize the labels with your guests' names, or add fun designs to match the event theme. From custom chip bags to juice labels and chocolate bar labels, your guests will truly feel special receiving something so unique. Whether it's a birthday, wedding, or corporate event, adding custom snack labels will make your event one to remember for all ages.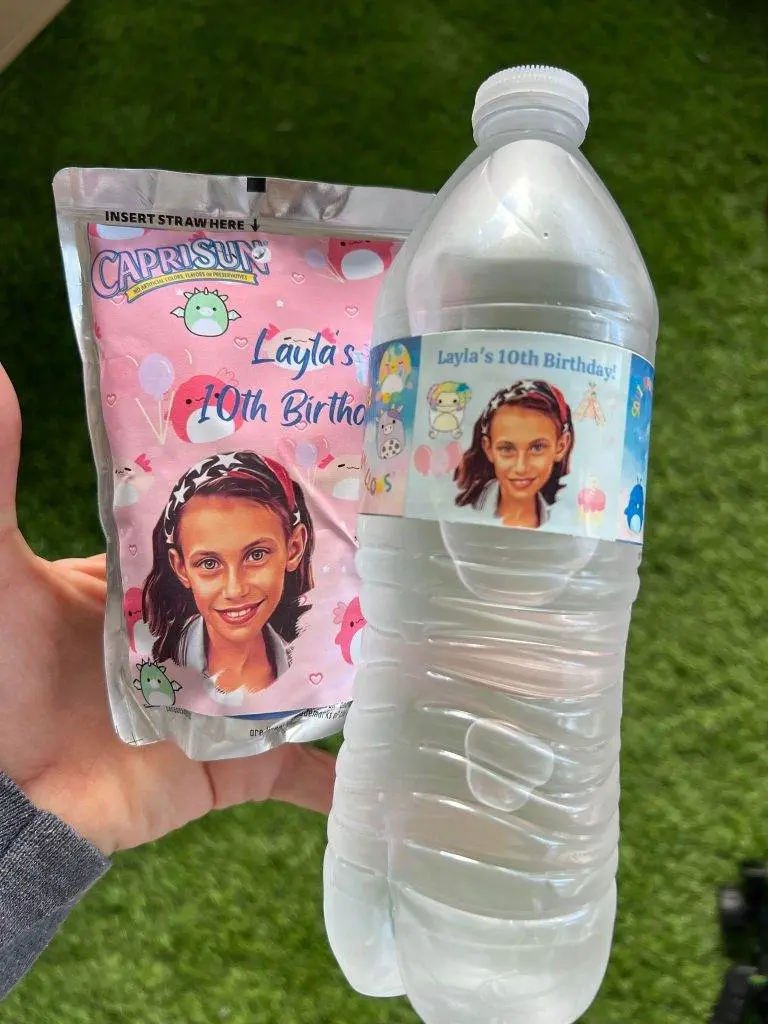 Photo Backdrops
The perfect party experience is not complete without some interesting backdrops. Choose from unique greenery backdrops, neon signs, and more to really set the tone for your party. A fun and creative way to add another layer to your event is to have a photo backdrop. Guests can pose for pictures and capture the memories of your special day. Create a special photo backdrop with your favorite colors, logos, and other designs – it's a great way to make your event one of a kind.